Arrive with the zip flush of swallows in April or May. A sparkling June, any settled spring or a bee-laden high summer. Choose a darkened, cosy December, a crisp January, a frosted fresh February or a light lengthened March.  A leaf curled autumn in a daze of an Indian summer  would give a golden glow to any vacation in Ireland and Scotland . There is neither a best time or a worst time, an in-between or a chance your luck month. Simply, go. The best time to visit Ireland and Scotland is any time.
Best time to Visit Ireland and Scotland
WINTER
Each season has it's own lure and seductions to tempt you with a visit to these Celtic nations. The winter nudges in with November, through December to January and sometimes shares February with spring.
The more northerly latitudes of Scotland reflect a colder winter than Ireland's.  The average temperatures in January and February (usually the coldest months) in Scotland are 41*F (5*C) to 45*F (7*C). Don't let a little chill put you off. The winter months can be the best time to visit these countries.
Winter Events in Scotland
The New Year in Scotland – Hogmanay- is the highlight of the Scottish calendar. A 3 day festival in Edinburgh bursts with music, street parties, a torchlight procession and of course the spectacular fireworks.
Edinburgh is a magnificent city in any light but it really glows with an exuberance at this time of year. All corners of Scotland celebrate Hogmanay with verve and relish. Traditional customs are honoured with gift giving and first footing.
The 'first foot' is the first arrival to a house after midnight. Visitors bring traditional gifts of shortbread, a lump of coal or a black bun. And of course whisky for a good luck toast. Honour this tradition in your own way by setting your foot in Scotland for the first time.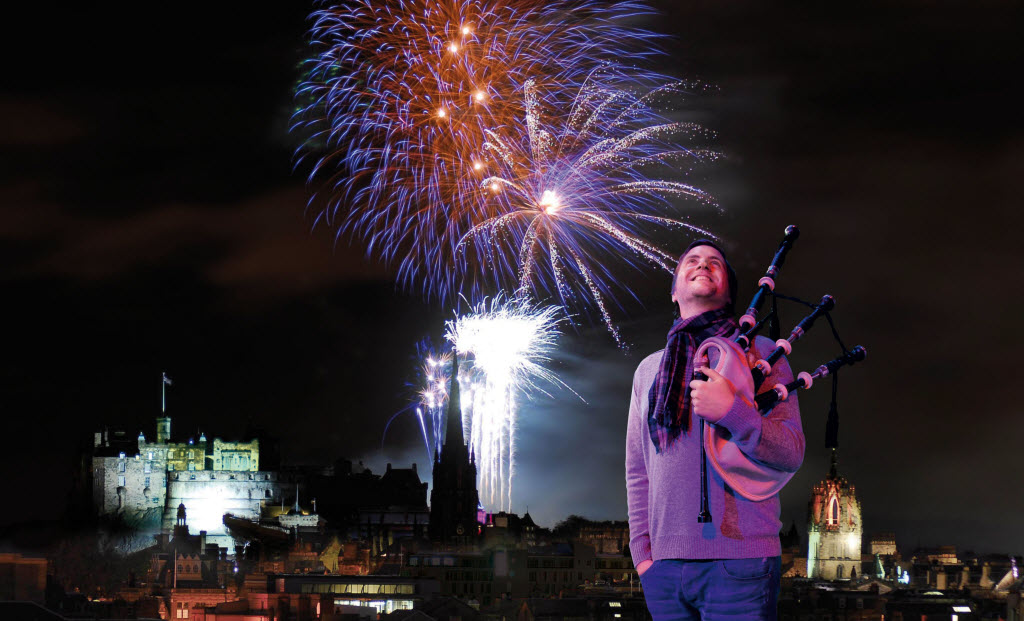 Another Hogmanay custom is the traditional good luck kiss at midnight while singing Auld Lang Syne to welcome in the New Year. Embrace a stranger or old and new friends as you wave goodbye to the old and welcome a fresh new day.
Winter Events in Ireland
Ireland borrows this Hogmanay custom too though not embraced more than Scotland. Irish winters are quite mild, average 45*F (7*C) , ideal weather to swirl a whiskey by an open peat fire.
Apart from the rich taste, it could be the reason this drink was created- to give warmth in the cold! Capping the perfection would be a whiskey by a peat fire in a Scottish or Irish Castle. Perfect sense.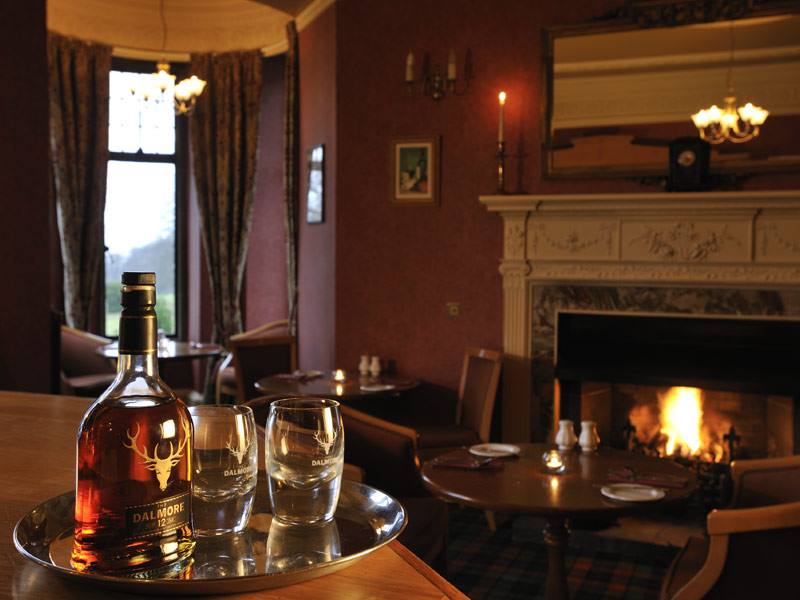 SPRING
There is a frisson of excitement in Springtime, a canter in the heart before the gallop of summer. A time to savour and delight in the freshness of newer days. The landscape can be crisp and clear, richly lit and rewarding.
Temperatures are mild in both Ireland (46* to 54*F) and Scotland (44* to 56*) but it's always wise to pack a mixture of light and warmer clothes when travelling here. Layers ….. the answer to all weather clothing conundrums!
Spring is a perfect season for a self drive vacation in Ireland and Scotland.  There is a quieter freedom on the roads before the busier summer and without weather extremes. April and May are two great months to enjoy the stretch of roads with a stretch of light also in the evenings.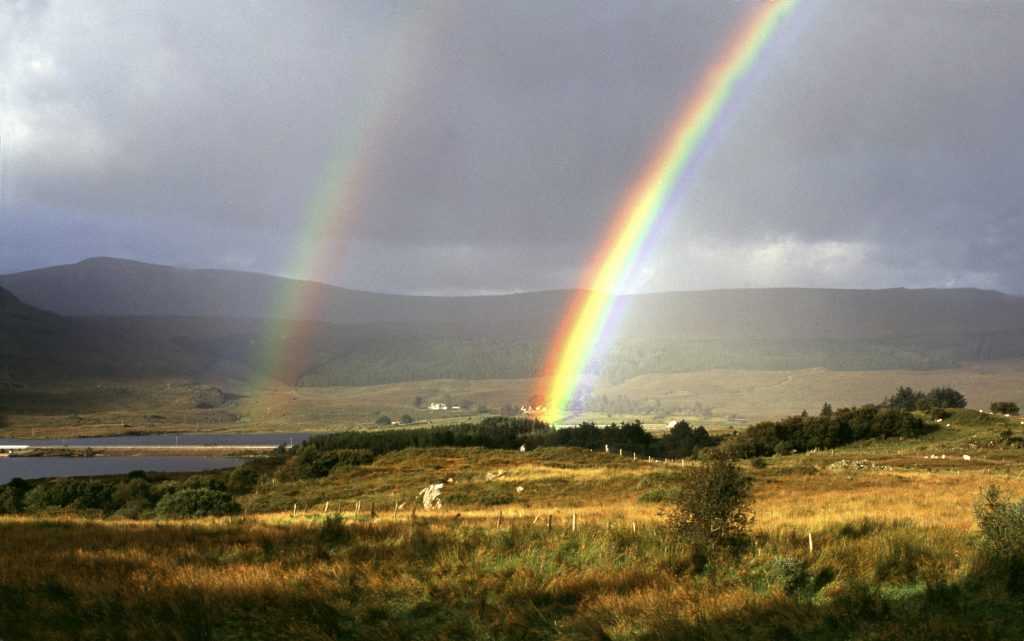 Events in Spring
There are many events to ensure that Spring is the best time to visit Ireland and Scotland. St.Patrick's Festival is the main highlight of March when Ireland heaves with parades on the 17th. At the end of April Limerick hosts a Riverfest with a multitude of waterfront events. One of the biggest horse racing festivals of the year is at Punchestown, Co.Kildare . In Scotland, Glasgow's International Comedy Festival takes place in March. The Spirit of Speyside Whisky Festival is in April.
SUMMER
Bright long days, high sunshine bouncing off glassy waters and a gloss of green. The summer is one of the best times to visit Ireland and Scotland.
It is also one of the busiest though and you will share high season with many as July and August coincide with school holidays too. However, these countries can easily soak up the extra numbers, with parts of northern Scotland in particular never bothered by crowds.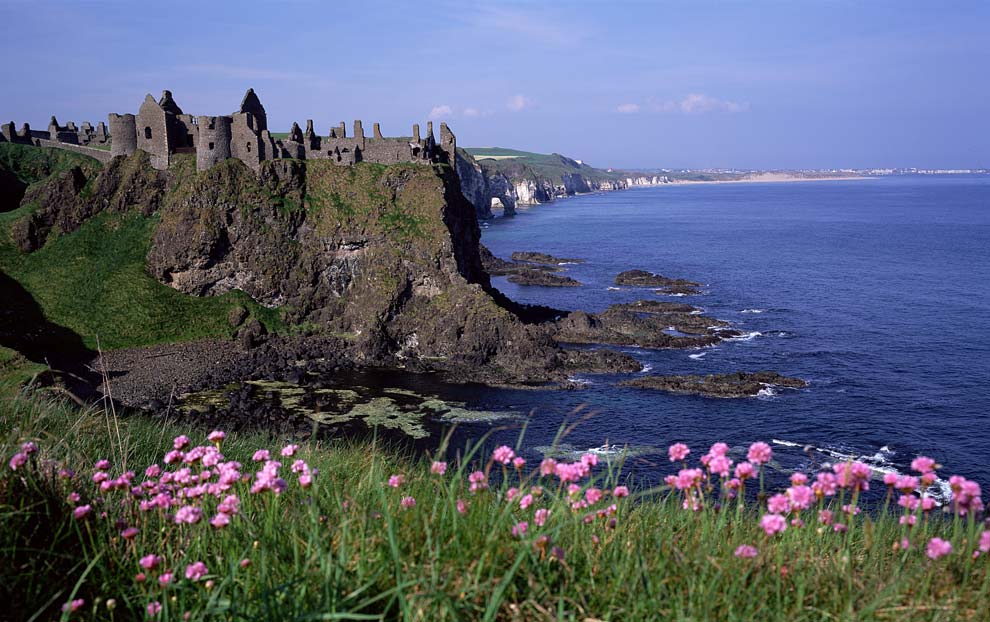 The summer temperatures will rarely hit extreme prolonged highs and the temperate average for both countries is 66*F (19*C). The best feature of the summer is the long pulled out days where the sun glints from an early 5 a.m dawn until dusk past 10p.m. Scotland's northerly latitude means that Lerwick in the Shetland Islands has an extra four hours of daylight than London in the height of midsummer.
Events in Summer
Which means you can see more and do more in the summer months. Both countries have a surplus of exciting activities and cultural events during this time and the hardest decision will be to narrow down your options. Edinburgh has 8 summer festivals,  including the gargantuan Arts Festival, and also International Film, Jazz and Blues Festivals and the goosepimpling Military Tattoo.
Enjoy the Highland Games throughout Scotland where physical prowess is tested with shot put, tug of wars and caber throwing, bagpipes abound and Highland flings are flung beside livestock judging and parades.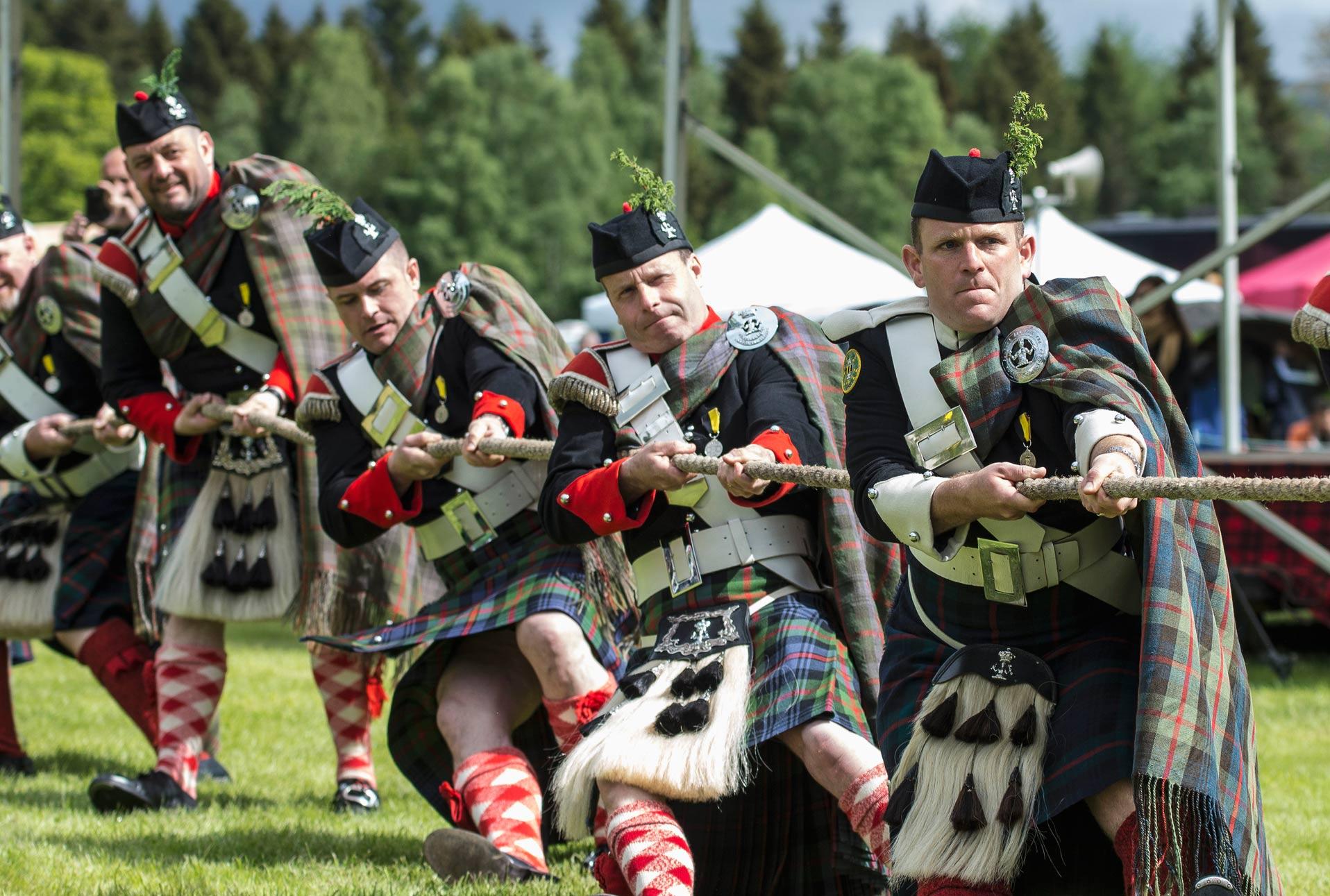 Ireland is also ablaze with summer activities from concerts in Cork at the Marquee, Literary Festivals, Gaelic games, coastal Regattas , theatre and Arts Festivals in Galway, Donegal, West Cork and Kilkenny. A golfing vacation is an option in all seasons of the year (although perhaps limited in the winter months) in both countries and The Scottish and Irish Open are both on during the summer .
Autumn
There is a rich ripening of harvest satisfaction in Autumn with these two Celtic nations. The crisp charge of the cooler days is perfect walking weather. The mild climate here allows for an average temperature in both countries of 59*F (15*C) .
Events in Autumn
There are many marked small looped walks in most areas and also longer distance challenges. For instance The Great Glen Way and The West Highland Way in Scotland or Sheep's Head and The Wicklow Way in Ireland. These walks you can complete in full or dip in for a stage here and there.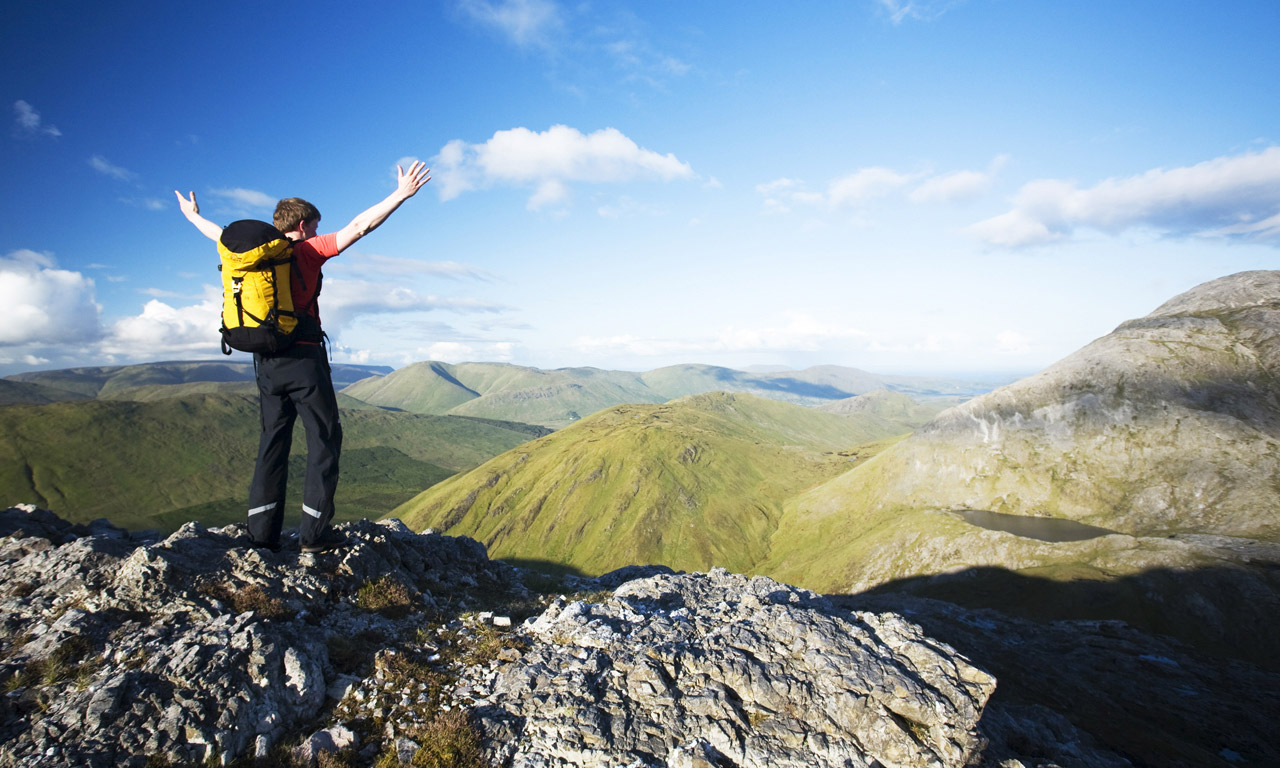 Scotland in Autumn celebrates Halloween with relish as this is the home of Dr Jekyll and Mr. Hyde, haunted Castles and the Great Scottish witch hunts of the 16th and 17th centuries. In Ireland the highlight of the unique Gaelic games season culminates in four All Ireland finals in Dublin throughout the month of September in the mecca stadium Croke Park.
This home of the Gaelic games association is worth touring with or without a match taking place.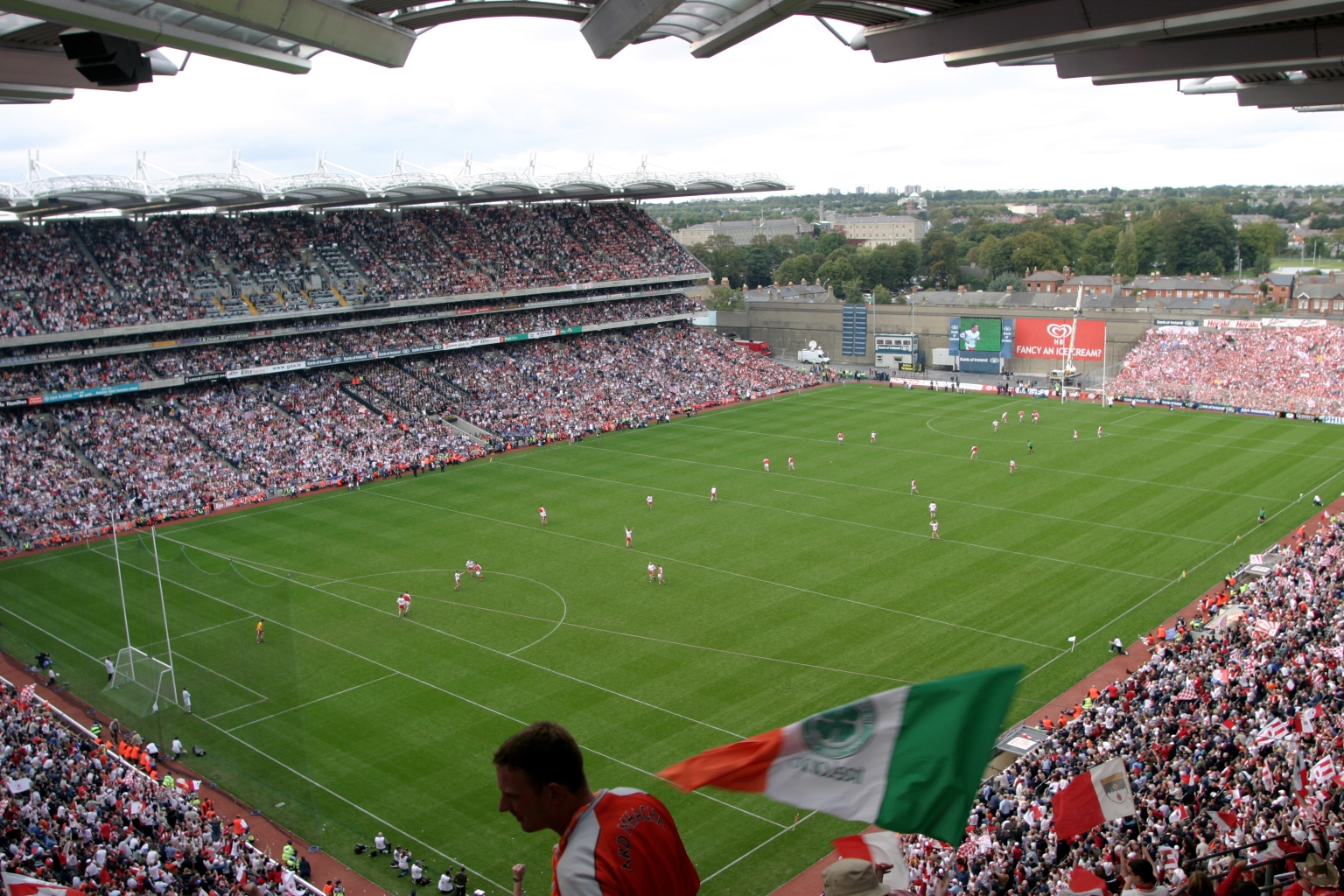 Yes, it does rain. Yes, it will be changeable. Yes, you can get soaked and sunburnt in an hour. Bring sunglasses. Bring a raincoat. Bring some warm clothing. But always, bring yourself to Ireland and Scotland where at any time you can have the best vacation and leave with a greater gladness.