We are excited to announce the launch of our new Ireland Vacation website. While we loved our old website we wanted to give you even bigger and better images of Ireland for you to admire in anticipation of your Ireland Vacation.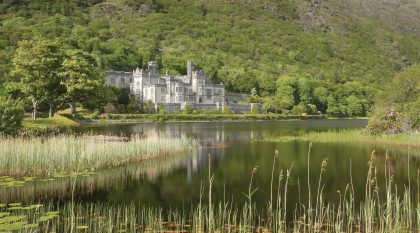 A little info about how to use this website to take full advantage of all the gorgeous images of Ireland. You will notice on the homepage we have lovely scrolling images of Ireland. In order to see these images without any text just click on the small arrow at the side of the text box. You will also see a full screen icon in the bottom right hand corner of every page on the website. Click this in order to remove all other text including the menu. This will allow you to view all the beautiful images of Ireland in all their glory. The last button in the bottom right hand corner on the home page allows you to display all the scrolling images of Ireland and choose which one you would like to view. With all the buttons just click them again to reverse the action and revert to the original view. Our footer is also hidden – just click see more if you would like to view it in full.
We hope you enjoy the new website and would welcome any comments you have on it. Thanks for visiting Sheenco Travel.