.A blackbird.  Again.  And another.  Sweet and uplifting like a children's choir, birdsong perforated a navy sky.  Rare houselights blossom in the distance as the day rubs its eyes awake. A brief few steps from the swimming pool to the outdoor hot tub reminded me it was January. It rubber stamps The Kingsley Hotel as a great accommodation on Ireland's Ancient East.  Neck-deep in warm water I watch the day uncurl. Across the River Lee headlights sweep towards Cork city offices as a flock of silent seagulls fly in the opposite direction.
Here and there a magpie clacks. Sometimes a thrush sings itself into the darkness.
Sky lightens gradually as surrounding sounds increase. Lone joggers pepper the riverside path as crows drift past the Victorian Waterworks building on the opposite bank.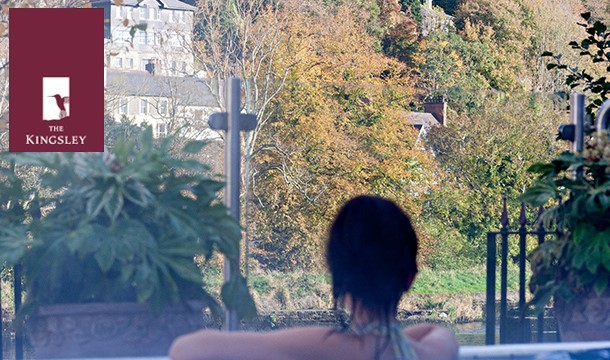 Life and day coming into focus. The hot tub's heat hugs me into the morning as the fresh frosty air clears my head.
A pure pleasure to watch stars retreat and light unfurl. Is there a better way to prepare for a company meeting?
The Business Suites here are multi functional and multi sized  and won't let you forget where you are (Ireland's real capital) with room names matched to Cork personalities. This is a perfect venue to host any corporate event in Ireland. Exemplary service is always prompt and just a button-press away. Our requests were easily dealt with and refreshments readily available. The Kingsley nurtures an ideal environment to host any business meeting or special event in Ireland – relaxed yet ultra professional. And another reason why this is a great accommodation on Ireland's Ancient East.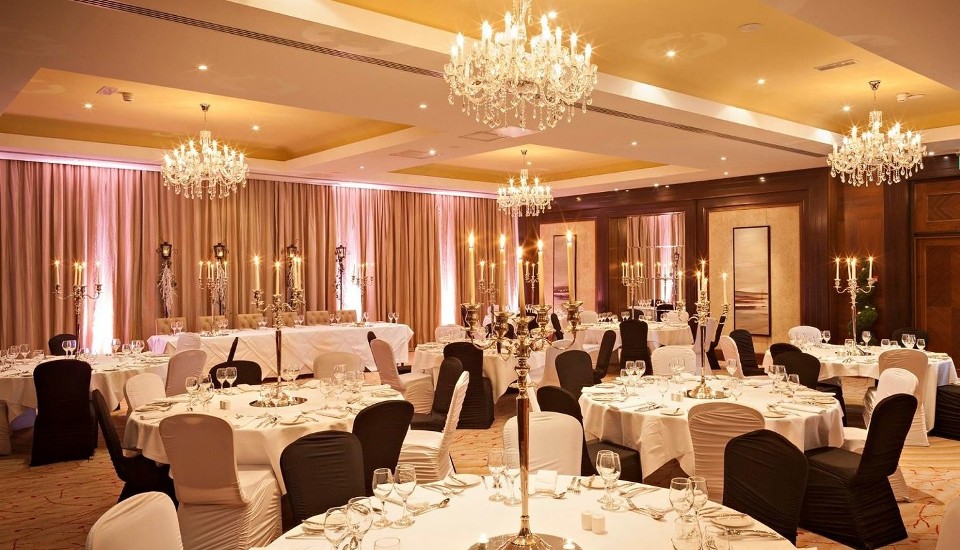 Parking facilities are onsite and plentiful, rare for city hotels. There are numerous spaces around the building and  underground parking with lift access.
Effortless check-in at reception has an international flavour with large clocks displaying multinational times. These are fronted by 3 individual pulpit-like desks. Most eating areas, and there are many, radiate out from this foyer. Beside the great wall of windows facing the river, dining tables greet lucky guests. Noise levels will never hit annoying decibels here as the ceiling reaches into the distance.
The Springboard is the main evening dining area, its name paying homage to this site of the former Cork Baths. Large black and white prints are another reminder. You can sense the crowd's excitement and buzz watching Andy O'Brien, 'the Brown Bomber', dive from the high board.  Light fills this restaurant and the service is also infused with an easy brilliance. Irene, an exceptional waitress, almost invisibly cut up a work colleagues' dinner as she nursed her baby. No fuss. Few at our table witnessed it.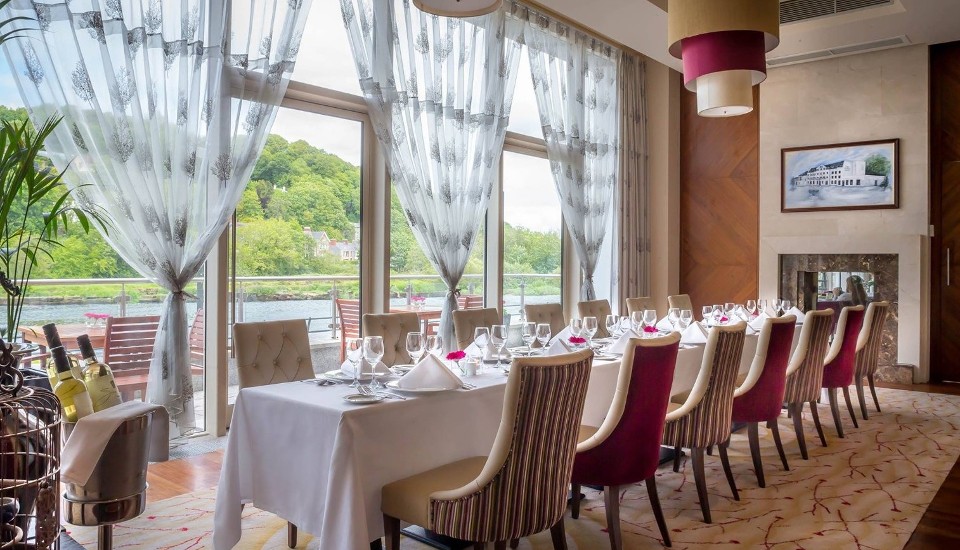 The Cheeseboard here however is happily not light. Piled high with half a vineyard and fine wads of cheese, this dessert could fuel a rugby team. Breakfast can also be as heavy or as light as you like with great cooked options and plenty of buffet choice. Relaxed and lit by the riverside view is an easy start to any day.
Sleep inducing bedrooms extend the easy bliss of this hotel. Unfussy yet handsome like a perfect city park, quality finishes and a quiet airiness fill the rooms. Enjoy travel tips at a finger touch with the Handy Smartphone. These give all the information you need to make the most of your time in Cork city.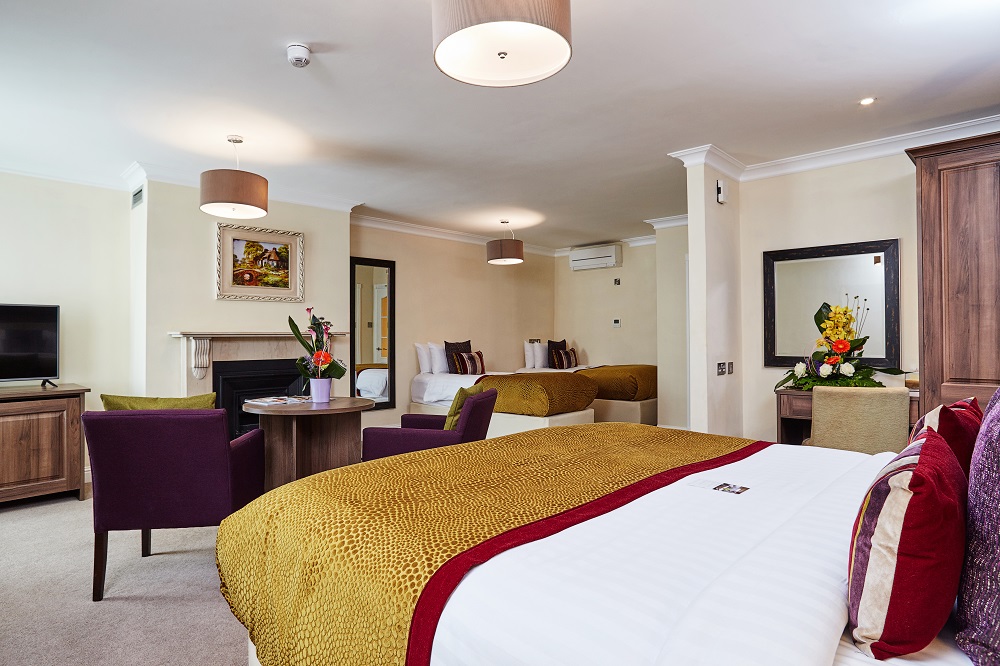 Make even more of your stay at The Kingsley with an upgrade to the duplex penthouse overlooking the river. This elegant, relaxed luxury comes with your own sauna, balcony jacuzzi, open fire and vast sitting and dining areas.  Easy to detain you from wandering too far from this comfortable cocoon.
If you want to relax even further and sample luxurious, organic treatments it is worth the wander to The Spa. Any treatment softly affirms the easy bliss of your stay.
That effortless quality you find in all great hotels permeates through every aspect of The Kingsley making it a great accommodation on Ireland's Ancient East..
There is a spacious, relaxed atmosphere throughout.  Chinese petrified oak dotted around give clues to the birthplace of one of the owners. So perhaps a feng shui harmony creates this composed calm. The underlying tones are serene, uncluttered tranquility with a singular service.  Easy smiles abound in a considered, soothing environment.
Stay here and let your smile ease through.