A Favourite Dublin Accommodation – The Ashling Hotel – A Sweet Treat
I step off the train at Heuston Station and in a blink am off the street and into The Ashling Hotel's flower themed foyer. A Star Trek beam me across the road. The distance is so short it feels as if I'm popping into a friendly next door neighbour.
Almost one giant step from your train to a favourite Dublin accommodation, a perfect start to an Irish journey. You step off the platform and into a hotel lobby with simple ease. No bag hauling, no panting to catch a bus or Luas, no heart-lurch of missing them.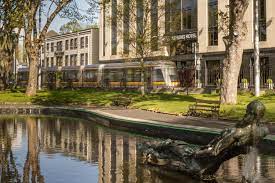 This beautiful ease continues at reception where it is so important to have the right person in the right place. Here, Jennifer is that person. Her easy smile doesn't crack for a moment. She gives all the information you might need to discover Dublin in detail and all my accommodation questions are answered easily.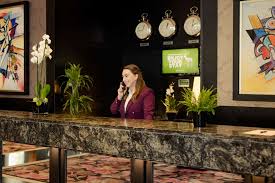 If you arrive early, luggage is held in a storage facility close to reception. Staff ring when the room is ready and where possible will take your luggage to the room to await your return (my suitcase patiently awaited me) after an exploration of Ireland's capital city.
Discovering Dublin is made easy with an innovative self-service machine – 'Jeeves', standing by the foyer near the lifts. This well-placed reminder allows you to buy tickets in advance for most of Dublin's prime attractions.
Well placed too is The Ashling itself, a favourite Dublin accommodation. Though not a city centre location there are huge advantages to perching just beside it. It is quiet, no late night revelers will disturb your perfect sleep. It is almost directly across from Guinness Storehouse, a short stroll to Jameson, The Liberties and Teelings Distillery. So if you fancy a distillery crawl as opposed to a pub crawl (though it is Dublin so a pub crawl is always easily accessible) this is the perfect base for you.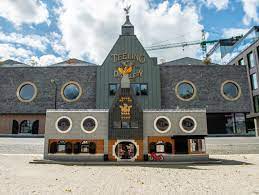 Also, superb entertainment is just around the corner in cool-vibed Smithfields and Stoneybatter with one of Dublin's best traditional music venues 'The Cobblestones' located here – it calls itself a drinking pub with a music problem. Traditional music sessions beat through the brickwork every day with the unique 'Balaclava' session Wednesday nights in The Backroom where Irish music is taught to anyone not yet brave enough to play in the front bar. Balaclavas are supplied to shy students.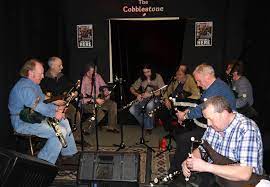 This area is now seen as the creative heart of Dublin with a multi award winning animation company based here, a renowned acting studio, performance venues, great arts and craft and also the location of The Lighthouse Cinema, an independent arthouse venue. During the year, markets pop up in Smithfield's Square along with festivals and other interesting events to detain you from the city centre.
Almost next door to The Ashling Hotel is the National Museum of Ireland's – Decorative Arts and History located in Collins Barracks, completed in 1704. This imposing building is a grand attraction in itself. More easy access here with the bonus of free entry.
The museum hosts a fine variety of exhibits including furniture, weaponry, silver, glassware and ceramics; as well as examples of folk costume and Irish haute couture garments. Exhibitions also explore Irish military history, including the 1916 Easter Rising. This is a great off the beaten path attraction minus snaking queues.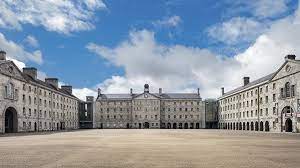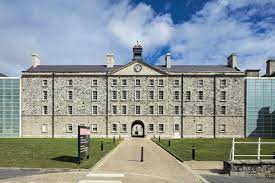 A Luas (Dublin's tram service) stops at this Museum, barely a two minute walk from The Ashling Hotel, a favourite Dublin accommodation. I was in the city centre within ten minutes exploring more on the beaten path attractions. This tram line will drop you directly to the other main train station in Dublin – Connolly Station and one of Ireland's busiest concert venues The Point. Directly on this service also, The Gate Theatre is one of Ireland's premier theatres, a smaller more intimate venue than the famed Abbey Theatre and lovelier because of this personal intimacy.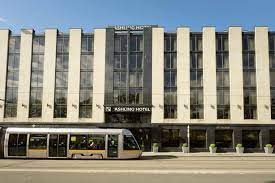 Exhausted from Dublin's night life or a busy day touring about, returning to the easy peace of The Ashling is like a refreshing dessert after a heavy main course. Bedrooms are as they should be – perfectly peaceful. I had to strain to hear any nocturnal noise and failed to hear any sound other than my own breathing, which at this stage was deep and slow. Reminder to self – you are staying in Ireland's capital city.
In this favourite Dublin accommodation, the view from my window though reminded me instantly where I was. Guinness Storehouse cylinders glinted in silence across the way as a full moon dazzled the city between heavy curtained clouds. Where was that orchestral music by Kevin Sargent and the snowfall of the Guinness Christmas advert? I heard the words "Even at the home of the black stuff they dream of a white one" and promised to return in December. I was slow to close the scene with the curtains.
Sleep came fast and with ease – what other way is there in The Ashling? Beds are a body-slipper and I slipped out with difficulty next day. The one thing not easy about this hotel – leaving it. Sheenco Travel's Reservations Manager  had advised me to "never ever skip breakfast at The Ashling". Even though I had to catch an early morning train I took her advice. Table service was exemplary and coffee came exactly when needed. The self-service pancake making device smiled at me and seductively beckoned me toward it. I gave in with ease.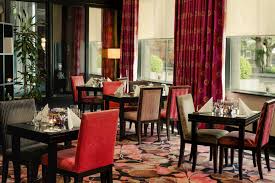 Without ease I left The Ashling Hotel – a favourite Dublin accommodation. Checking out at reception, Jennifer again beamed me on my way. On departure guests receive a little bag of sweet treats to ease us away. A fitting gift, like The Ashling itself – a sweet treat.