Romance does not drip from Scottish Castle walls, instead it roars at you from the landscape. There is a certain clarity in the romance of a Castle in Scotland, less swirling mists and clouded turrets and more a practical, sturdy stateliness.  These castles do not require the boost of royal prestige or expensive plummage, though these exist too. Instead, they have the ultimate romance of heart shocking beauty surrounding them. In Scotland, you are forced to pause as your brain tries to catch up with the heart. Sometimes, words are pointless. Except poetry, only poetry here .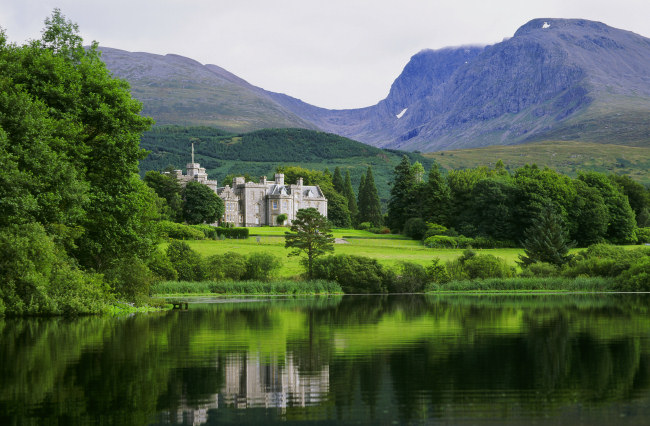 Other nations' Castles are often defined by indulgent opulence and royal prestige, but in true pragmatic Scottish style their Castles shout with pride of their functional solidity, allowing the landscape to take the glory. "I am more than fine, but look behind me, put that in your wee gob and try to swallow!" The cost to stay in a Castle in Scotland is as varied as the buildings themselves but what you get is beyond mere value.
5 STAR CASTLES
Stay at the 5 star Achnagairn Castle Estate near Inverness from £120 per night in low season where the motto is             ' Escape the Ordinary'. This present castle was built in 1812 but an orginal building on this site dates back to the 17th century – a stone in the library fireplace is dated 1663. The vaulted ballroom is beyond the ordinary and gifted by the owner as a 21st birthday present to a daughter. During the second world war the castle was utilised as a hospital, with the ballroom transformed into a ward. As the soldiers convalesced they devised a game, tossing each other's clothes onto an elephant tusk suspended in the high vaulted walls. Escaping the ordinary.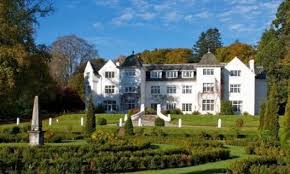 Cuddled by trees and leaning over the lochside, Fonab Castle is another affordable 5 star castle hotel with rates ranging from just under £200 per night during low season. This commanding castle blends its solid past with a contemporary glass fronted view of Loch Faskally woven with salmon, brown trout, grilse and pike. Fonab is just over a mile from the town of Pitlochry, famed for its distinctive distilleries and theatre festival. Drama in the landscape and on stage.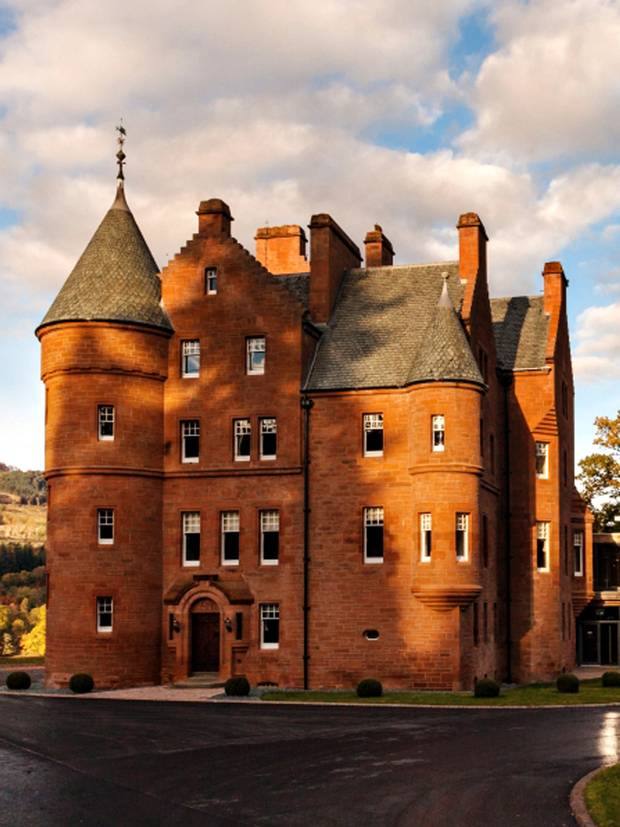 Marooned by the shored edge with its foundations wave lapped by the North Sea, Ackergill Tower Castle is a 15th century nod to solidity. Dip your head to its serene authenticity.  You will not feel part of the clamoured world here. It is a place removed. The cost to stay in this Scottish Castle can be under £200 and the smallest self-catering cottage 'The Smiddy' starts at £350 per night. Return to knee grazed years, planks nailed to branches with dangling rope ladders and climb into the adult dream come to life – 'The Treehouse Retreat' at £1000 per night.
This Castle has a Billiards Room, its own Bothy, an Opera House and The Old Smoking Room with an open fire, lulling flames and drawn curtains to paralyse all stress. Clay pigeon shooting, golf and archery can all be arranged from the castle, with bonfires on the beach afterwards and the extra warmth of a hot whisky. At Ackergill, the open spaces move the mind and time shifts.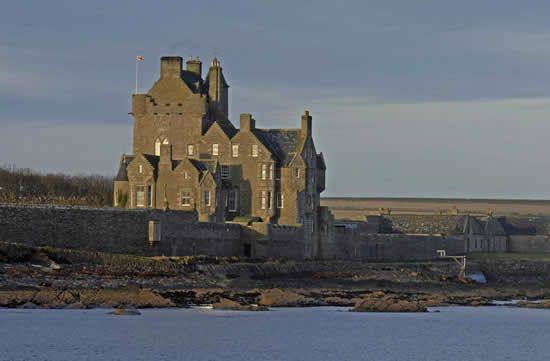 You can rent Fonab Castle, Auchnagairn Estate and Ackergill Tower Castle for exclusive use also.
4 STAR CASTLES
Kincraig Castle, once home of the Mackenzie clan, is just over 20 miles north of Inverness and beside Cromarty Firth. This is a charming, unpretentious country mansion renovated in the 20th century from sandstone to a white-harled Scottish baronial manor. Automatically discard the stresses of urban residue and glut as you move past each tree in the driveway like a stripper with each article of clothing slowly peeled off. Suspend all else in the branches and the open fields around Kincraig.
The lounge here is renowned for delaying guests from their dining in the award winning restaurant. In the evenings the rich darkness unfurls from the wood panelling and whispers with the open fire. In daylight, lingering is unavoidable too as the room changes to bright, flower filled warmth. The cost to stay in this Scottish Castle ranges from under £200 and you will leave enriched by the authentic welcome and the stately country tranquility.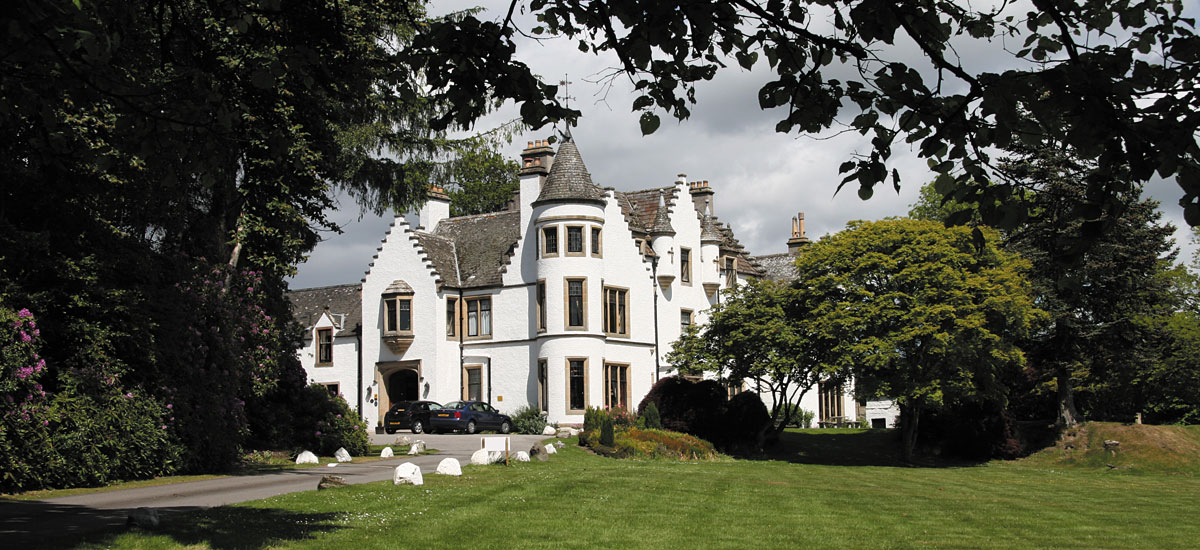 Comlongon Castle lies on the edge of the Southern Uplands in Dumfries and Galloway,  20 minutes from Carlisle and less than 2 hours to Glasgow, Edinburgh or the ferry to Ireland. This central location with luxurious facilities, set in over 120 acres with lakes and woodland has ensured Comlongon's 5 star reputation in creating high quality private functions and celebrations. The cost to stay in this Scottish Castle in one of the 4 poster bedrooms can be less than £200 per night. Classic rooms like the 'Maids Chamber' will cost £159 in 2017 and Suites start at £179 or why not book this Castle for exclusive use.
Comlongon Castle dates from the 15th century and features wonderful displays of historic banners, suits of armour and medieval weapons. Shackles are embedded in a wall , a reminder that kidnapped individuals were imprisoned here after raiding parties when ransom was demanded to release the victim. You might also see history float by as the ghost of Lady Marion Carruthers who died after falling from the lookout tower. History records suicide, though she was found dead with suspicions of foul play. Marion was involved in a spirited attempt to reclaim her inheritance of Comlongon Castle. No grass grows where she fell.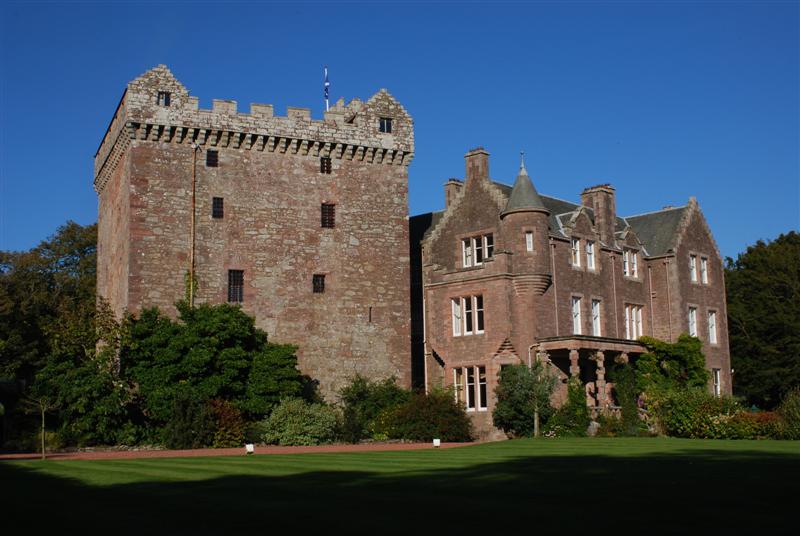 3 STAR CASTLES
The welcome at Glengarry Castle is legendary and enormous – a St.Bernard greeting without drool! Here at Invergarry on the shores of Loch Oich, linked in a line of lakes between Loch Lochy and Loch Ness, this Highland mansion seems a home more than a hotel. Personable and charming, you will try to extend your stay here almost as soon as you arrive.
The cost to stay in this castle during peak season between mid May and mid September starts at £145 and the rest of the year from £125, with single rates starting at £85.  Glengarry closes in early November and opens in mid March every year.
It is only 40 miles to Inverness, 55 miles to the Isle of Skye and 25 miles to Fort William and Ben Nevis. The landscape here slows the brain to a standstill and the heart takes over. Drive from Glengarry Castle in any direction and the Highlands will seep into your soul, grip hold and clamp permanently.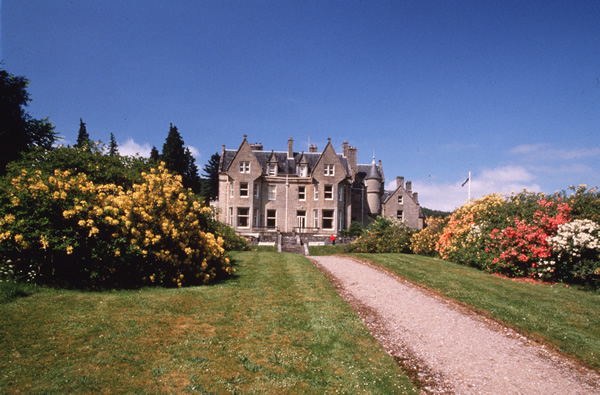 Scotland's oldest inhabited castle is 13th century Dalhousie, less than 10 miles outside of Edinburgh. Home to the Ramsay clan, they retained possession of their castle longer than any other family in Scotland. Entry to the castle was originally over a drawbridge and deep dry moat, the recesses of the mechanism for raising the drawbridge are still evident above the main door today. You can also see rope marks in the stone where prisoners were lowered down to the dungeon. Guests often comment that of all the castles they stay in, this one really feels somehow more 'real'.
Many of Dalhousie's bedrooms have historical themes and some have four-posters. The cost of a castle stay here can start from just over £100 for a classic double. Staying here means you can easily avail of the onsite falconry which boasts species of birds including buzzards, owls, eagles, hawks and falcons. Try a hawk walk around the grounds of Dalhousie or an encounter with an owl. Feel the rush of wing as they return elegantly and dramatically to your gloved hand.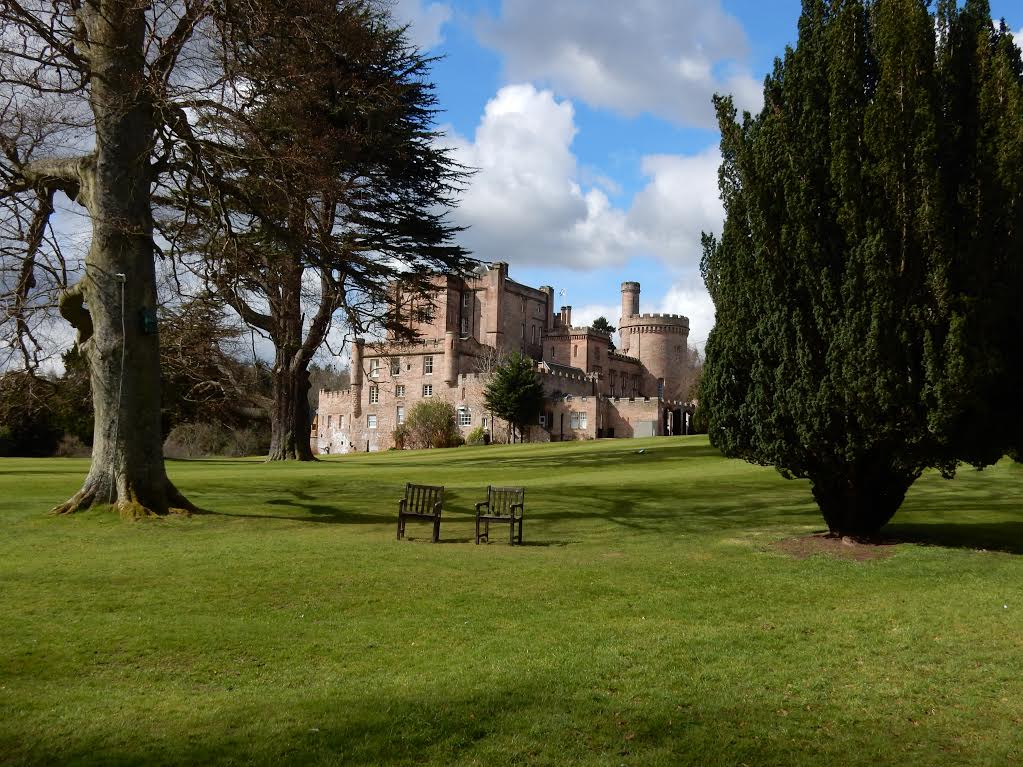 The cost to stay in a Castle in Scotland is minimal compared to the returns. Similar to an investment of one dollar in a 100 to 1 winning horse race. The joy and wonder of staying in a Castle in Scotland overpowers you before you cross the threshold.  An exorcism is impossible, the romance of Scotland is incurable. Once possessed, it will hold you forever. Be thankful.