Scotland Castle Rentals Exclusively for You
Imagine being laird of your very own Scottish Castle! This unique option allows you to take over an entire castle for your Scotland Group Tour – experience all the luxury of the finest hotel on an entirely exclusive basis. With options for groups from 10 to 100 in numerous locations around Scotland get in touch now to book a truly unique Castle experience. The following are just a few examples of the wide range of Exclusive Castle Rentals we have available – let us know the who, what, where and when and we will take care of the rest…
Glenapp Castle,
Ballantrae

, Scotland

This incredible 5* property has 17 stunning ensuite bedrooms for a total of 20 rooms when you include the lavish 3 bedroom castle apartment. With stunning sea views from many of the bedrooms this baronial castle is a relative newcomer having been built as recently as 1870. Set on 36 acres of mature gardens Glenapp Castle is truly a place to lose yourself.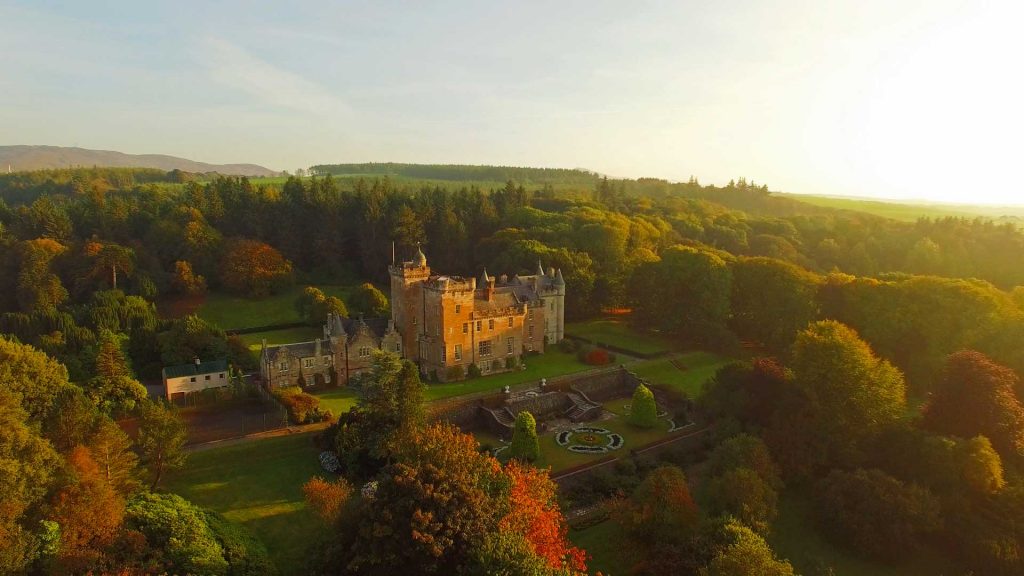 Scone Palace, Perth, Scotland
Scone Palace is better known as an attraction than an accommodation and few are aware of the exclusive experience that is now available to them – that is the opportunity to stay at one of Scotland's best loved castles. Accommodation for up to 20 is situated in a private wing of the castle so you will be tucked away from the day time visitors. Additional rooms for up to 6 are available in the Balvaird Apartment. As a VIP guest of the castle you will be able to take full advantage of the incredible grounds and we can also arrange a private all access tour during your stay. Just imagine staying in the very castle where Robert the Bruce was crowned in 1306…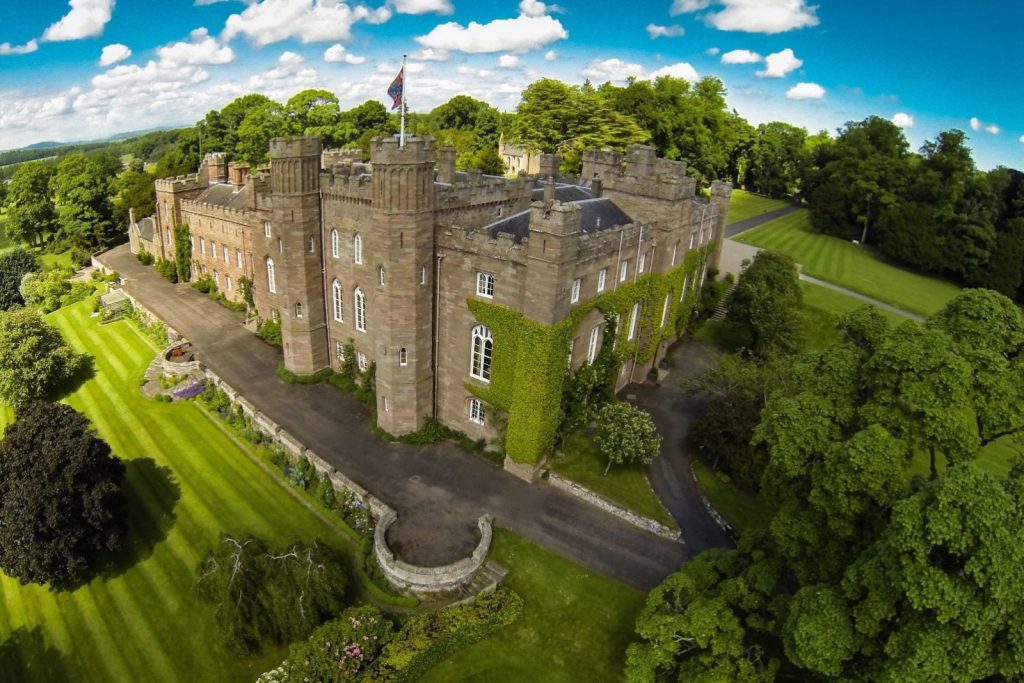 Aldourie Castle, Inverness, Scotland
Where once many castles lined it's shores, Aldourie Castle is now the only inhabitable castle remaining on Loch Ness. Dating from the 17th century this historic property offers 13 uniquely appointed bedrooms as well as a wealth of rooms for you to relax in – from the light and airy main hall to the cozy red drawing room. You also have a highland playground in the form of the 500 acre estate, perfect for everything from fishing to hiking or simply strolling through the beautiful manicured gardens that surround the Castle.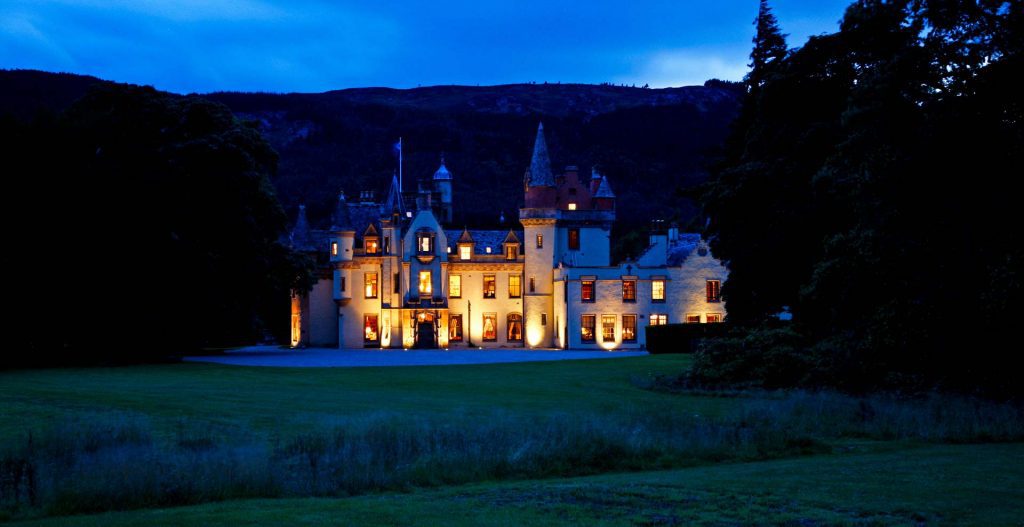 Borthwick Castle,
Gorebridge

, Scotland

Borthwick Castle is ideal for a small family group as it boast just 10 bedrooms in this perfectly restored 15th century keep. Additional accommodation in external buildings means the Castle can accommodate a total of 26 in total. While one of our smaller castles it offers some truly unique experiences within it's walls – imagine attending your own private banquet in it's magnificent great hall or relaxing in the cozy splendor that is the opulent state room. Borthwick Castle is an excellent base for touring, located close to Edinburgh but within easy reach of the Scottish borders.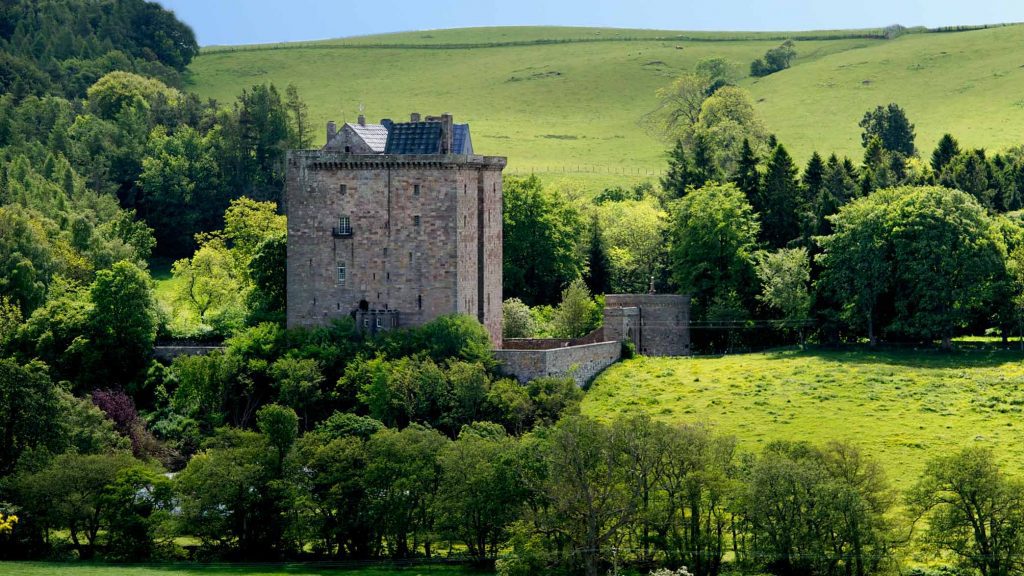 These are just a few of the unique Scottish Castles you can rent exclusively for your group. Just let us know how many are in your group and the accommodations required and we will find the perfect Scottish castle to suit your needs.
Our Exclusive Castle Rental Vacations in Scotland include transportation for your group and of course your own private Scottish castle. Included as standard are breakfasts with all other meal requirements, activities, attractions, etc., included as per your requirements. Our concierge services are available to you at any stage and 24 hour support while you are traveling.