Ireland Castle Rentals Exclusively for You
A wonderful option for your Ireland Group Tour is to take over an entire castle on an exclusive basis. Make no mistake this is luxury at it's finest with all the services of a luxury hotel provided exclusively for your group. We have a range of castle rentals in Ireland in a variety of locations so call us now to book the most unique and special castle experience of all. The following are just some examples of the Exclusive Castle Rentals we can offer…
Glin Castle, Co. Limerick, Ireland
Glin Castle has long been one of our favorite Castles in Ireland. Once run as a hotel, it was closed for some years after the untimely passing of the last knight of Glin but we are delighted the Fitzgerald family have decided to once again share their beautiful home, this time on an exclusive use basis only. The main part of the castle has 12 beautifully appointed bedrooms with ensuite bathrooms – the appointments are incredible – you will sleep among family heirlooms that the Fitzgerald's have collected over the centuries. You will find an additional 3 bedrooms in the adjoining wing with views over the garden. The gardens themselves are well worth exploring – the walled garden is like your own secret garden although it also has a practical use with it's vegetable and herb plots. We cannot recommend a stay at Glin Castle highly enough!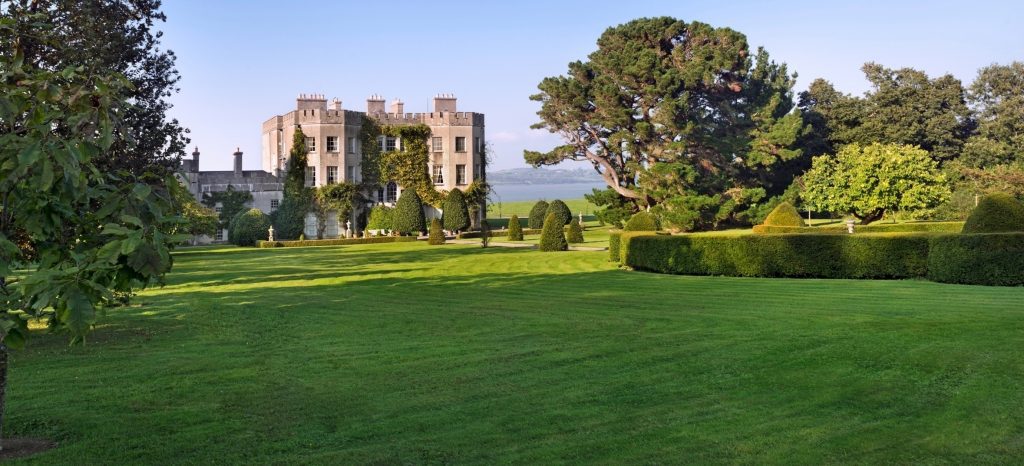 Bellingham Castle, Co. Louth, Ireland
Bellingham Castle enjoys an idyllic location on the banks of the River Glyde just a short stroll down it's tree lined drive from the quaint village of Castlebellingham. This 17th century castle is set on 17 acres which you are free to explore, take a stroll through the formal gardens or explore the river banks which boasts a man made island with footbridges – a veritable wonderland. Bellingham Castle boasts 19 bedrooms, all ensuite, offering views over the gardens and the River Glyde. The lower floors offer numerous rooms for relaxing, from the spacious drawing room, to the cosy library and many more beside. We highly recommend you come and check it out for yourselves…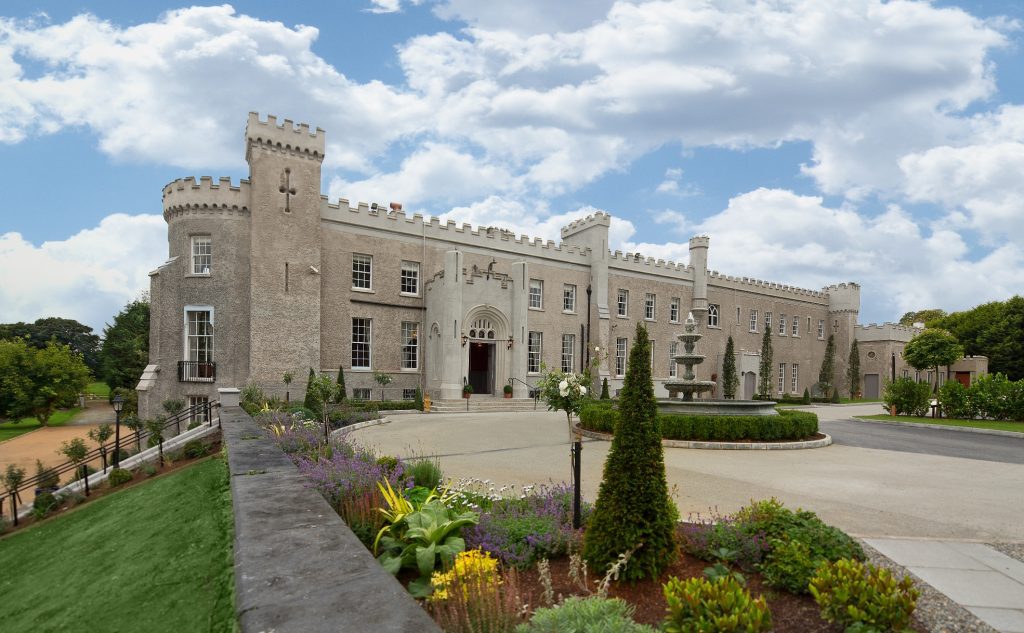 Kilkea Castle, Co. Kildare, Ireland
Kilkea Castle is a magnificent 12th century Castle offering a wonderful intimate setting for small groups. With just 11 bedrooms this is a Castle with a real family feel to it. The real fun will come when it comes to choosing your room – the Fitzgerald Suite is sure to be a favorite with it's wonderful views from it's location at the very top of the castle. Ladies will love Lady Elizabeth's Suite which overlooks the Killeshin Hills and is decorated throughout with floral patterns. Each room has a spacious ensuite bathroom with marble fittings for that extra luxurious feel. At Kilkea Castle you will find every modern convenience including an elavator – an unusual feature for such a historic property.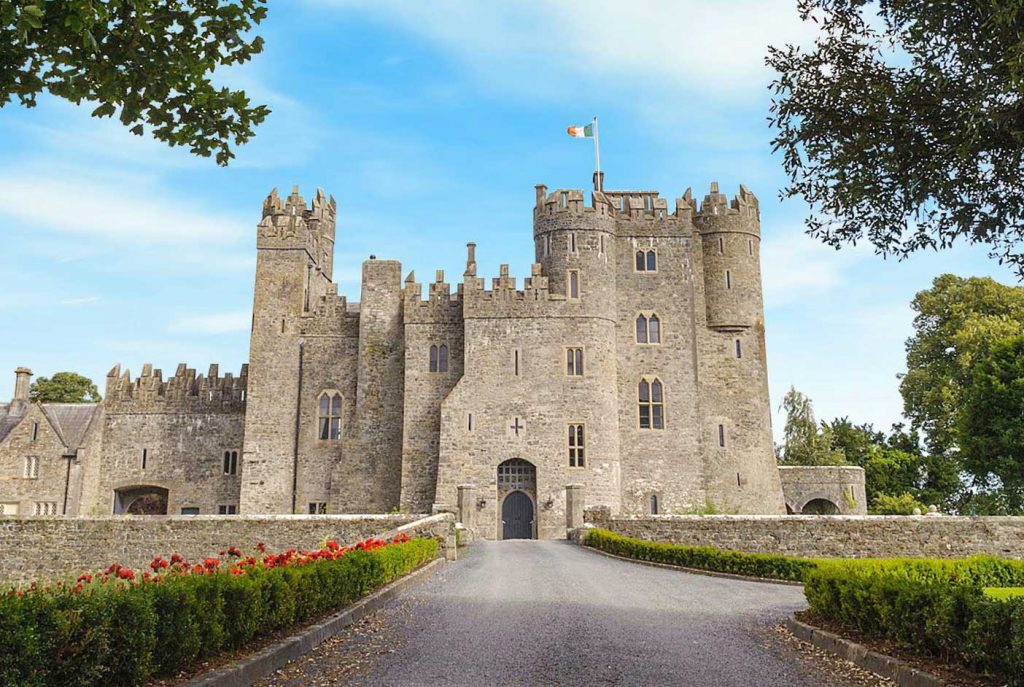 Lutrellstown Castle, Co. Dublin, Ireland
Lutrellstown Castle has developed into the impressive structure you see today over many centuries but it is certain that if the walls could talk they would have many tales to tell. Today the Castle and 560 acre estate are the prefect location for a private castle experience just minutes from the heart of Dublin city. When staying at Lutrellstown Castle you will have access to the full estate, including a lake ideal for fishing and boating and acres of idyllic woodlands, the perfect location for horse riding, jogging or even a simple stroll. You are also sure to enjoy the apple orchard and formal walled garden as well as the arboretum which boasts over 300 types of exotic plants and trees. Lutrellstown Castle offers 12 bedrooms, all with ensuite bathrooms. You also have a plethora of lounges and reception rooms to enjoy the peace and relaxation on offer at this incredible and historic property on the outskirts of Dublin.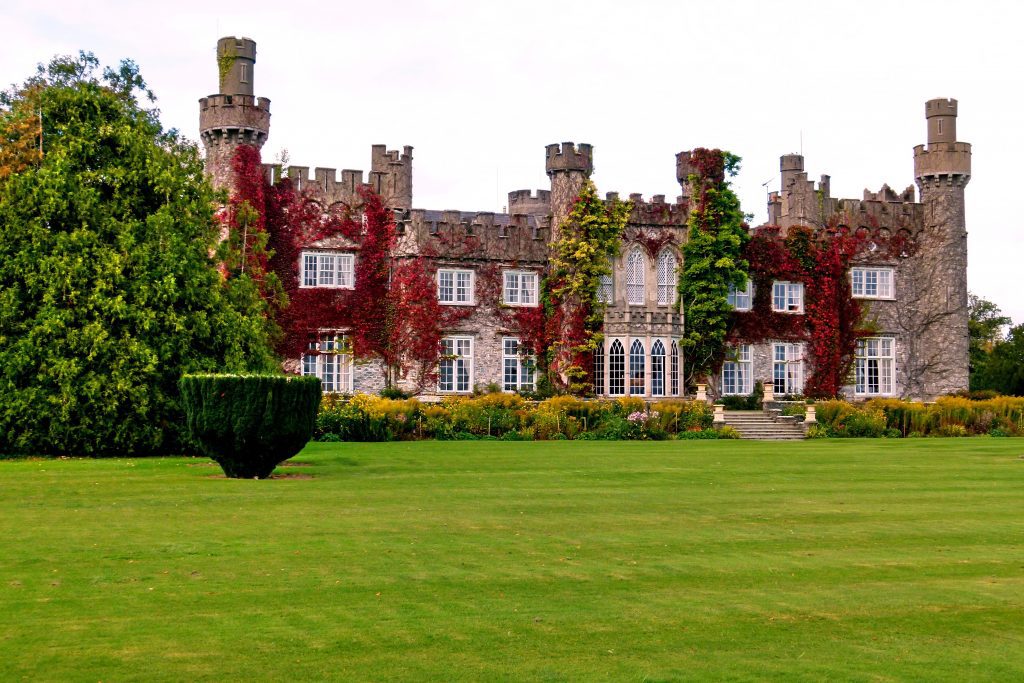 These are a selection of some of the unique Irish Castles you can hire exclusively for your group. Just let us know how many are in your group and the accommodations required and we will find the perfect Irish castle to suit your needs.
Our Exclusive Castle Rental Vacations in Ireland include your own private Irish castle and also transportation for your group. Breakfasts are included as standard with all other meal requirements as well as activities, attractions, etc., included to suit your requirements. You can also use our concierge services in the run up to your trip as well as 24 hour on tour support while you are traveling.