Step into a realm where history comes alive, where fairy tales intertwine with reality, and where regal elegance awaits your arrival. At Sheenco Travel, we invite you to embark on a journey that transcends the ordinary and leads you to the enchanting Irish Castles.
Ireland Castle Vacations Customized for You
If you prefer a fully customized Ireland Castle Vacation one of the following two options is sure to suit your requirements. Choose from touring around enjoying multiple castles throughout Ireland or for a more relaxing trip take over an entire castle on an exclusive basis.
Exclusive Castle Rental Ireland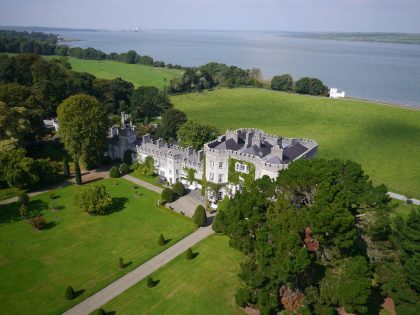 Take over an entire Castle in Ireland and enjoy the ultimate in luxury in your very own Irish Castle. Luxurious accommodations and staff at your beck and call this is truly the most exclusive way to experience an Irish Castle.
More Info
Custom Ireland Castle Tours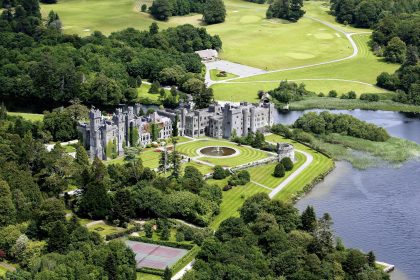 The ultimate freedom to choose – we will personalize your itinerary to suit your individual needs. Will you sit back and relax on a Chauffeur Driven Ireland Vacation complete with your own private Driver/Guide or choose a Self Drive Ireland Vacation?
More Info
Escorted Ireland Castle Tour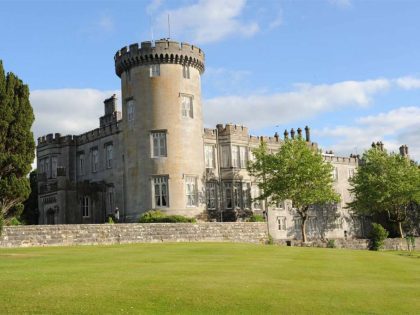 This exclusive 7 day tour includes our signature relaxation day at Ashford Castle, as well as some new experiences, such as dining in original 1927 Orient Express train carriages. This unique tour is a proven favorite for those looking for a luxury Ireland tour with a difference.
More Info
Embark on a Majestic Journey
At Sheenco Travel, we take pride in offering you the most extraordinary Ireland Castle Vacations, where history, luxury, and unrivalled beauty converge. Our journey began in 2012 under the name Shamrock Vacations, and today, we stand tall as the leading name in luxury travel to Ireland and the UK.
Our passion for creating unforgettable experiences led us to launch a brand new Travel Franchise in the USA, further extending our reach to share the magic of Irish castle tours worldwide.
Crafting Unparalleled Experiences
At Sheenco Travel, we believe in turning your dreams into reality. Our unwavering focus on luxury sets us apart as we exclusively partner with 4* and 5* properties, emphasising the breathtaking castle accommodations scattered across Ireland and the UK. Immerse yourself in the splendour of these historic castles, where every stone speaks of a rich past and regal heritage.
However, it's not just the majestic accommodations that set us apart; it's the level of service we offer. From the very first interaction until after you return home, our dedicated team is committed to exceeding your expectations. Our close-knit and friendly team will cater to your every need, ensuring that your Ireland castle vacation becomes an unforgettable tale of luxury and comfort.
Experience the Majestic Charm of Ireland's Historic Castles
Step back in time and immerse yourself in the captivating allure of Ireland's historic castles. With Sheenco Travel as your guide, you will embark on a journey that will transport you to a bygone era of kings and queens, knights and legends. Each castle tells a unique story, and we invite you to become a part of their rich tapestry.
Explore the impressive walls that have stood the test of time, witness the grandeur of medieval architecture, and wander through lush gardens that echo with whispers of history. Whether it's the haunting beauty of Blarney Castle, the majestic splendour of Ashford Castle, or the rugged charm of Dunluce Castle, we curate Ireland castle tours that promise to leave you awestruck at every turn.
Indulge in Luxury and Royalty with Exclusive Castle Rentals
Dream of living like royalty? At Sheenco Travel, we can make that dream a reality with our exclusive Castle Rentals. Picture yourself as the lord or lady of your very own castle, where opulence and elegance meet to create an unforgettable experience.
From the moment you step into your regal abode, you'll be greeted by the finest luxuries, sumptuous accommodations, and impeccable service. A dedicated staff will be at your beck and call, ensuring every desire is met with utmost care. Whether you're celebrating a special occasion or simply seeking a once-in-a-lifetime experience, our exclusive castle rentals offer a level of indulgence that is fit for kings and queens.
Craft Your Personalized Adventure with Custom Ireland Castle Vacations
At Sheenco Travel, we understand that every traveller is unique, and so should their castle vacation. With our Custom Ireland Castle Vacations, you have the power to design an adventure that resonates with your heart's desires.
Tell us your dreams, and we'll weave a tailor-made itinerary showcasing the best of Ireland's castles and beyond. Whether you wish to embark on a romantic getaway, a family adventure, or an intimate solo exploration, our expert team will curate an experience that exceeds your expectations.
Choose the mode of travel that suits you best—relax and be chauffeur-driven through Ireland's scenic beauty, where you can savour the views without worry, or opt for the thrill of a Self Drive Ireland Vacation, where you're the master of your own journey. We'll ensure that every detail is taken care of, leaving you free to bask in the enchantment of Ireland.
Why Choose Sheenco Travel for Your Ireland Castle Tour?
Expertise: With years of experience in luxury travel to Ireland and the UK, we know how to curate exceptional castle tours that leave lasting impressions.
Personalization: Your dream vacation is unique, and we make sure your itinerary reflects that. Every detail is tailored to your preferences and desires.
Exclusivity: Our exclusive Castle Rentals offer a level of luxury and royalty that is second to none, providing an experience fit for a king or queen.
Dedicated Team: Our friendly and close-knit team goes above and beyond to ensure your journey is seamless and filled with joy.
Unforgettable Memories: At Sheenco Travel, we don't just create trips; we craft unforgettable memories you'll cherish forever.
Begin Your Unforgettable Journey Today
The wonders of Ireland's castles await you, and the gateway to this magical realm is just a message away. Reach out to our passionate team at Sheenco Travel, and we'll be delighted to answer all your questions and start planning your captivating Ireland castle tour.
Experience the grandeur of history, the allure of luxury, and the thrill of adventure—all wrapped into one enchanting journey. Your unforgettable Ireland castle vacation awaits. Embrace the majesty, embrace the memories, and let Sheenco Travel be your trusted companion on this extraordinary expedition.