Ireland Self Drive Vacations Customized for You
Embark on a journey through stunning landscapes, ancient history, and vibrant culture with self-drive vacations. Have the freedom to explore your own way while enjoying luxurious accommodation and personal service.
Our carefully designed self-drive tours ensure that every road will be an unforgettable experience tailored to your preferences. What more could one want? Don't miss out on this lifetime opportunity; join us at Sheenco for the trip of a lifetime in magical Ireland!
We offer a great range of vehicles for your Ireland Self Drive Vacation, both manual and automatic.  A nine Seater people carrier is the largest vehicle available, although for groups of more than 6 we would suggest you opt for one of our Chauffeur Driven Ireland Vacations.
This sample Ireland Self Drive itinerary includes 4* Hotels but why not upgrade to 5* Hotels or perhaps Castles for even more luxury on your Ireland Self Drive Vacation.
Why not lengthen your enjoyment and the duration by combining your Ireland Self Drive Vacation with other choices such as our Wales Self Drive Vacations, Scotland Self Drive Vacations, or our England Self Drive Vacations.
Sample Itinerary
Day 1: The Alex Hotel, Dublin, Ireland
Arrive at Dublin Airport after your flight. Collect your car and make your way to your centrally located hotel. Take it easy today and get on "Irish time", stroll around the city and soak up the atmosphere. Visit Trinity College and the Book of Kells which is located just a short walk from your hotel.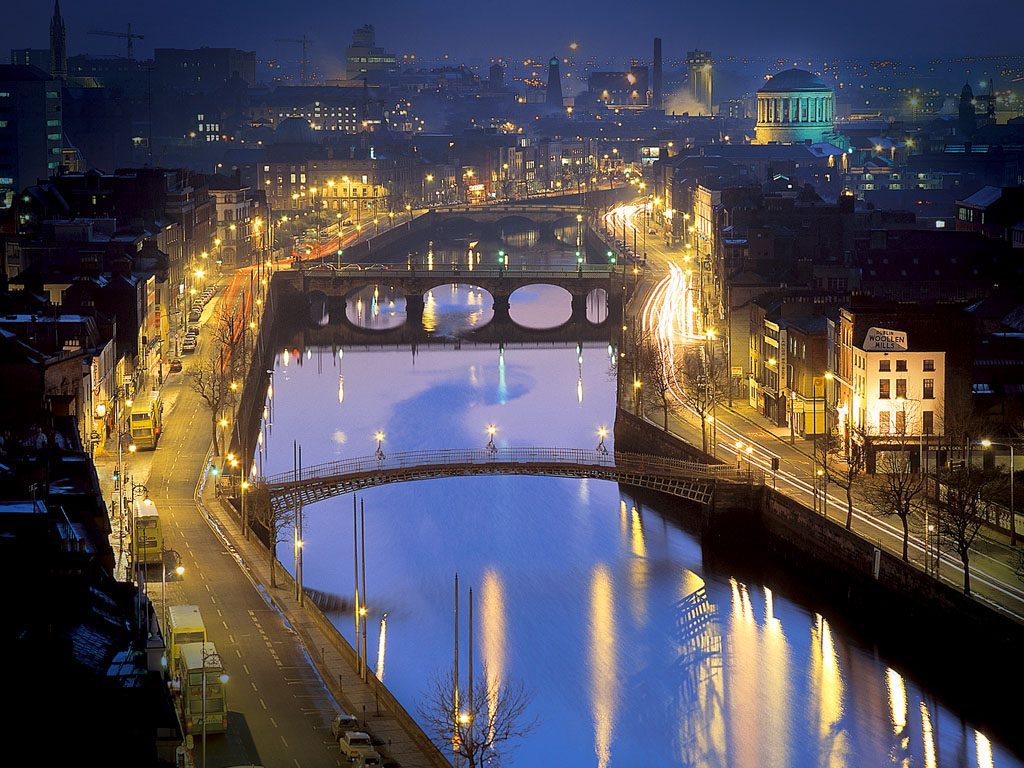 Day 2: The Alex Hotel, Dublin, Ireland
Spend another day in the capital city. Take a hop-on/hop-off bus tour and explore the city from the top of an open top bus. You may also enjoy a tour of the Guinness Brewery or if you prefer the Jameson Experience will tell you how whiskey is made. In the evening head to Temple Bar – check out Gogarty's pub where you will find live traditional Irish music from 1.30pm to 1.30am.
Day 3: The Trident Hotel, Kinsale, Ireland
Get an early start this morning and take the M8 motorway to Cork city, stopping off to see the Rock of Cashel on the way. Once in Cork continue on to Blarney where you can visit the Castle and kiss the famous Blarney stone which will give you "the gift of the gab". In the evening settle into your Hotel in the pretty coastal village of Kinsale.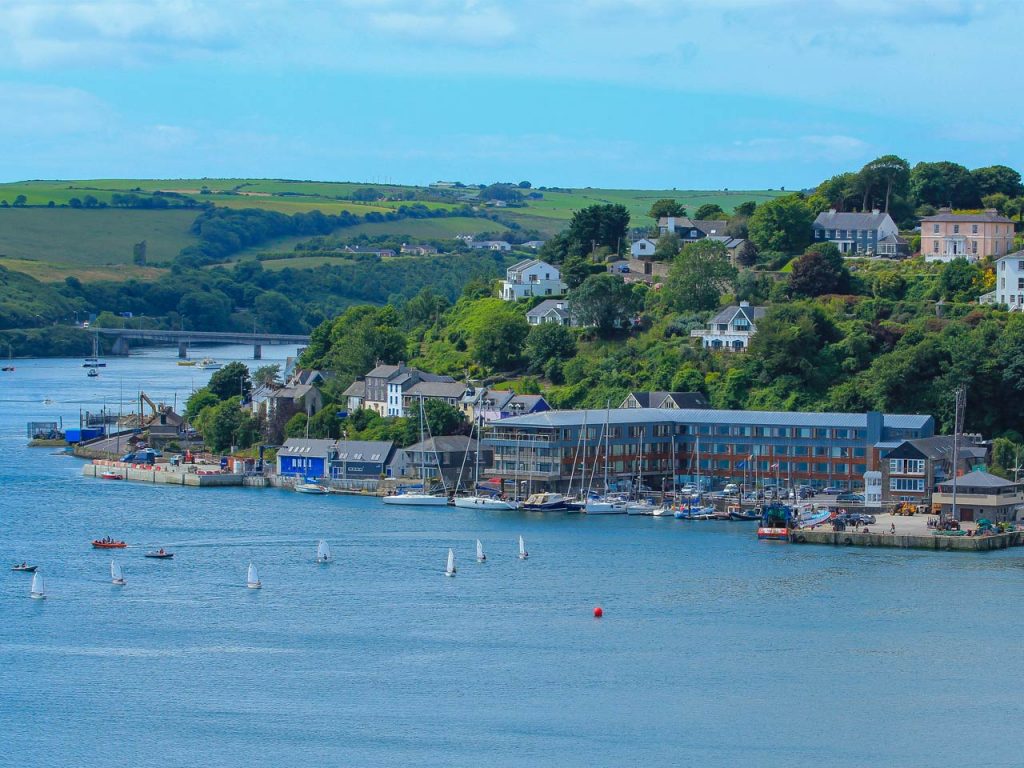 Day 4: The Great Southern Hotel, Killarney, Ireland
Have a leisurely start to the day and take a wander around Kinsale village before departing for Killarney. The National Park here is a beautiful spot to walk, hike, cycle or go horseriding. A ride in a jaunting car is also fun. Stop at Muckross House and Gardens where you can also visit Muckross Farms and nearby Ross Castle. Killarney is a bustling little town and is a popular destination for visitors, from both near and far. Your hotel is located in the heart of the town – perfect for exploring the many pubs and restaurants that Killarney is renowned for.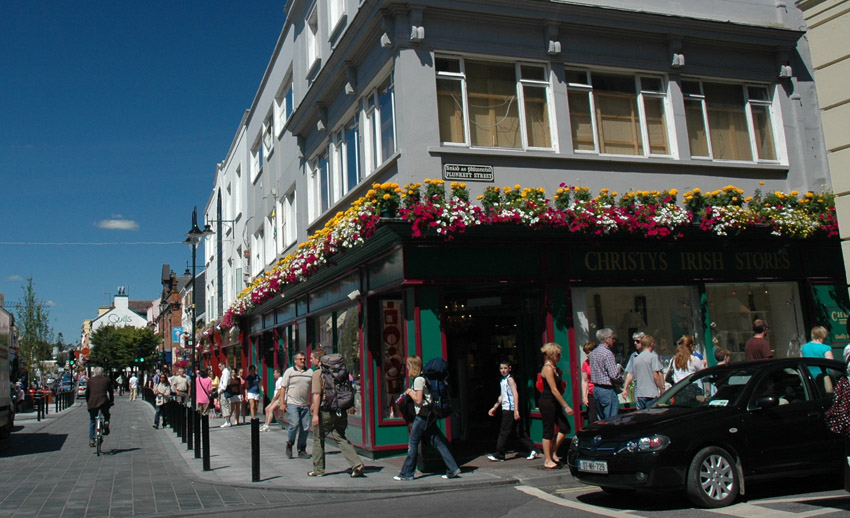 Day 5: The Great Southern Hotel, Killarney, Ireland
The Ring of Kerry is a scenic circular drive around the Iveragh Peninsula. It takes about 3 hours to drive but allow plenty of time for stops along the way. The next Peninsula over is also very popular. This is the Dingle Peninsula and the town of Dingle is a lovely spot also.  Whichever route you choose you will be awestruck at the views that await you.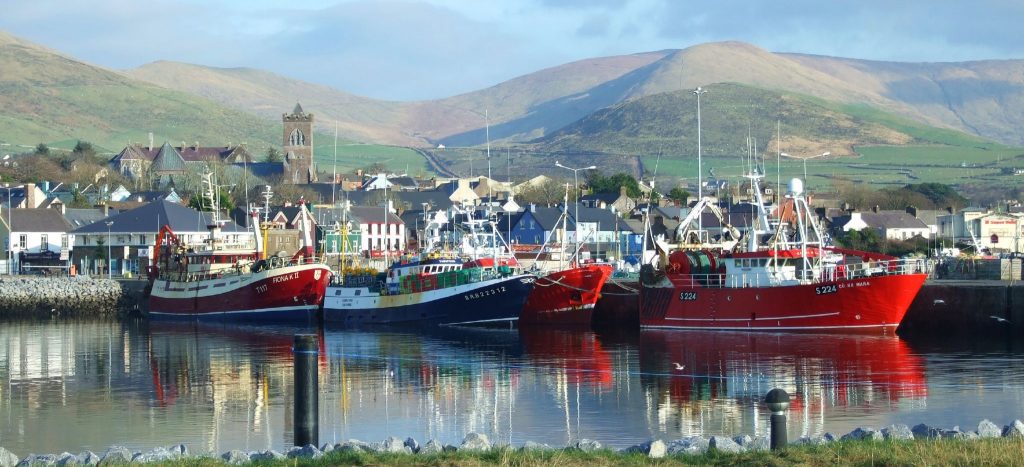 Day 6: Bunratty Castle Hotel, Co. Clare, Ireland
Depart Killarney and travel into Co. Limerick, stopping off to admire Adare which is known as Ireland's prettiest village. Continue on to the village of Bunratty. Visit Bunratty Castle and Folk Park before checking in to your hotel. In the evening return to the Castle to attend a Medieval Banquet and be sure to round off the night with a nightcap at Dirty Nellies pub.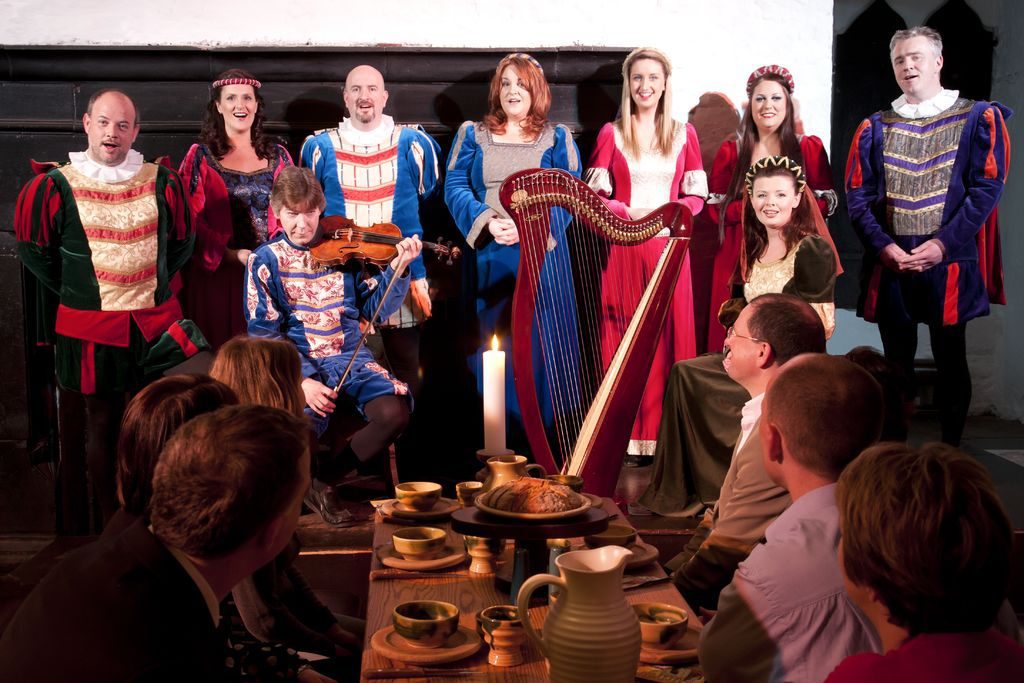 Day 7: Park House Hotel, Galway, Ireland
This morning head for the coast until you come to the Cliffs of Moher.  After admiring the spectacular views from the Cliffs continue through the Burren Region stopping at the Aillwee Caves and Birds of Prey Center located there. Arrive in Galway city in the early evening and check into your hotel before exploring the City of the Tribes. Galway has a fantastic arts scene and you will find live music of all types in the many pubs located just a stone's throw from your hotel.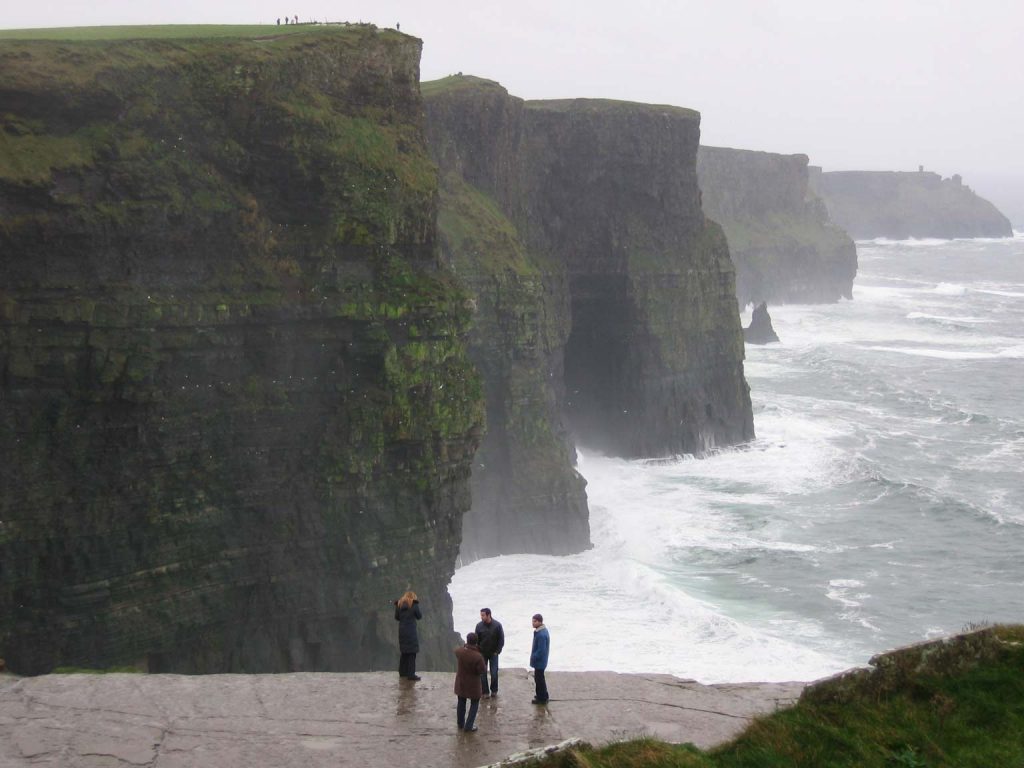 Day 8: Park House Hotel, Galway, Ireland
Get an early start today and drive out into the Connemara countryside to Rossaveal. From here take the ferry over to the Aran Islands. Arriving on Inishmore you can choose your mode of transport. From walking, cycling to donkey and cart you are sure to find something to suit your needs. Spend the day exploring the island – be sure to visit the incredible Dun Anghus Fort perched on a cliff above the waves below. Don't forget to buy an Aran Sweater before catching the ferry and returning to Galway.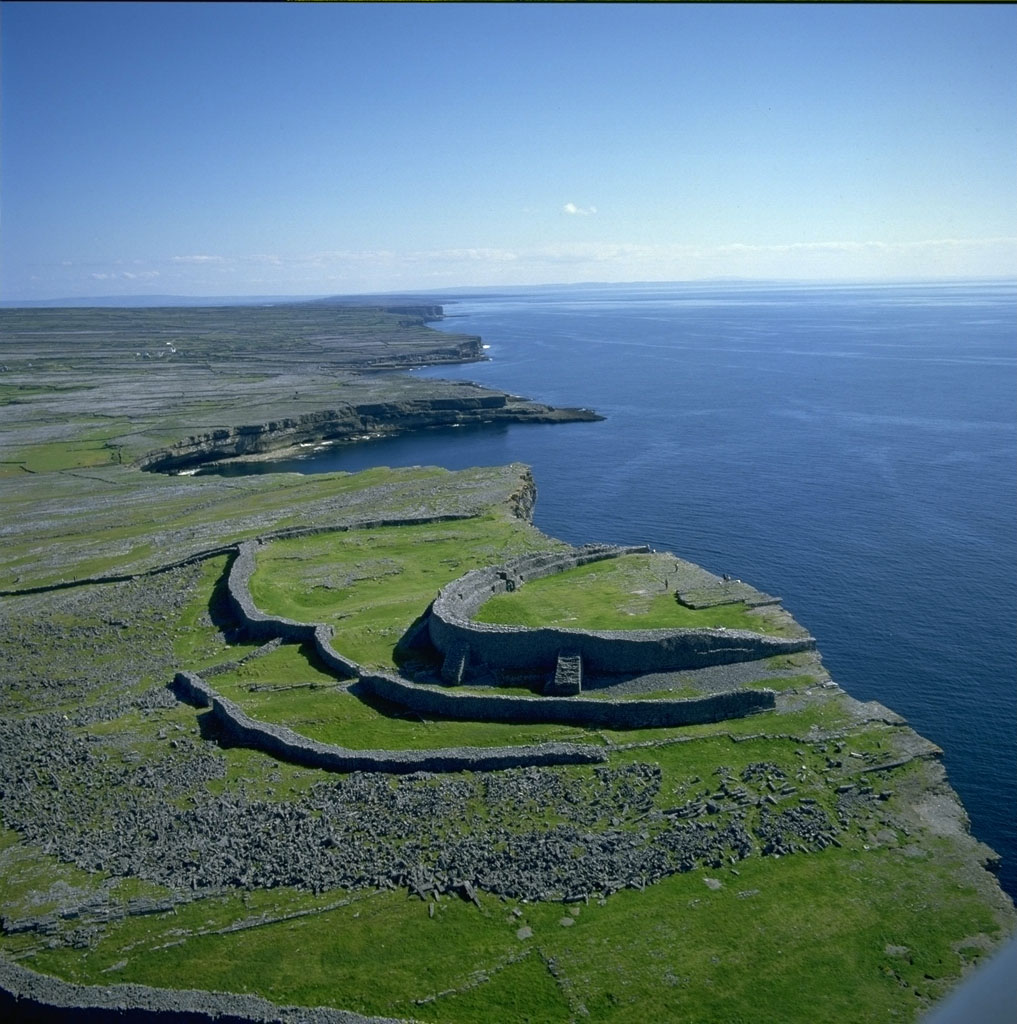 Day 9: Belleek Castle, Co. Mayo, Ireland
Depart Galway and travel out into the heart of Connemara past Maam Cross and on to Clifden. If the weather is fine take a drive along the Sky Road to see the breathtaking views. Pay a visit to Kylemore Abbey – be sure to visit the walled garden and pick up some produce made by the nuns who still reside on site. Continue on to the pretty village of Westport. If time allows visit Wesport House – alternatively continue on to your unique accommodations at Belleek Castle.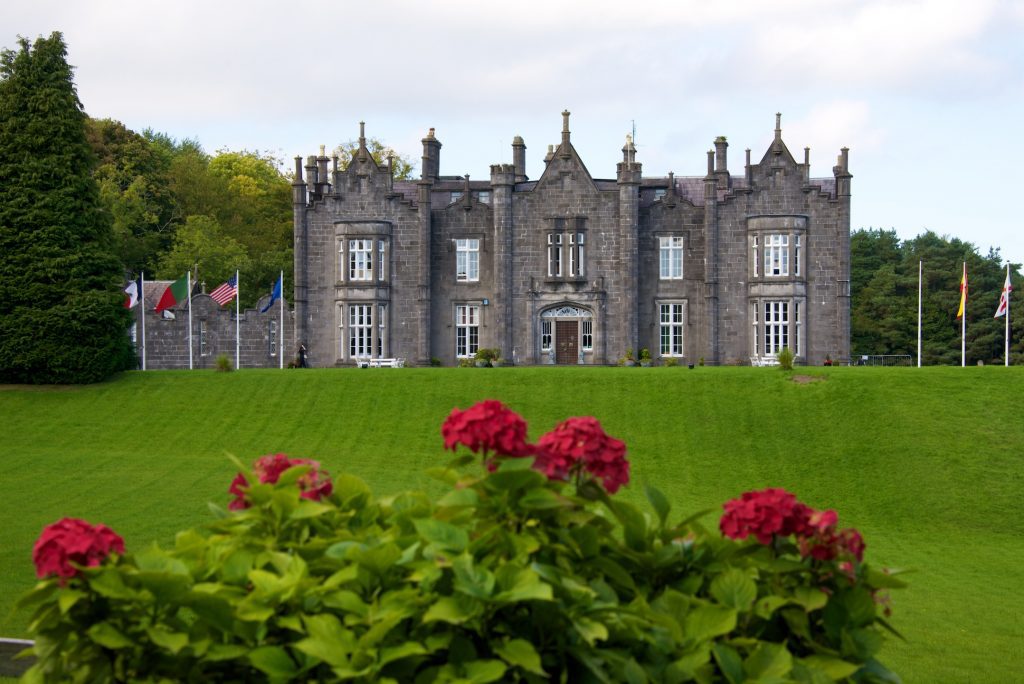 Day 10: Bishop's Gate Hotel, Derry/Londonderry, Northern Ireland
Before departing Belleek Castle take a tour to see the private collection which includes an impressive armory, the last wolf shot in Ireland and the pirate queen Gráinne Mhaol's bed! Afterwards travel on to Sligo where you may like to take a walk along the beach at Strandhill – the Voya Seaweed Baths located there are also a real treat. You can also stop at Drumcliff Cemetary to pay your respects to William Butler Yeats. Continue on to Derry/Londonderry and check in to your centrally located hotel before heading out to explore the town.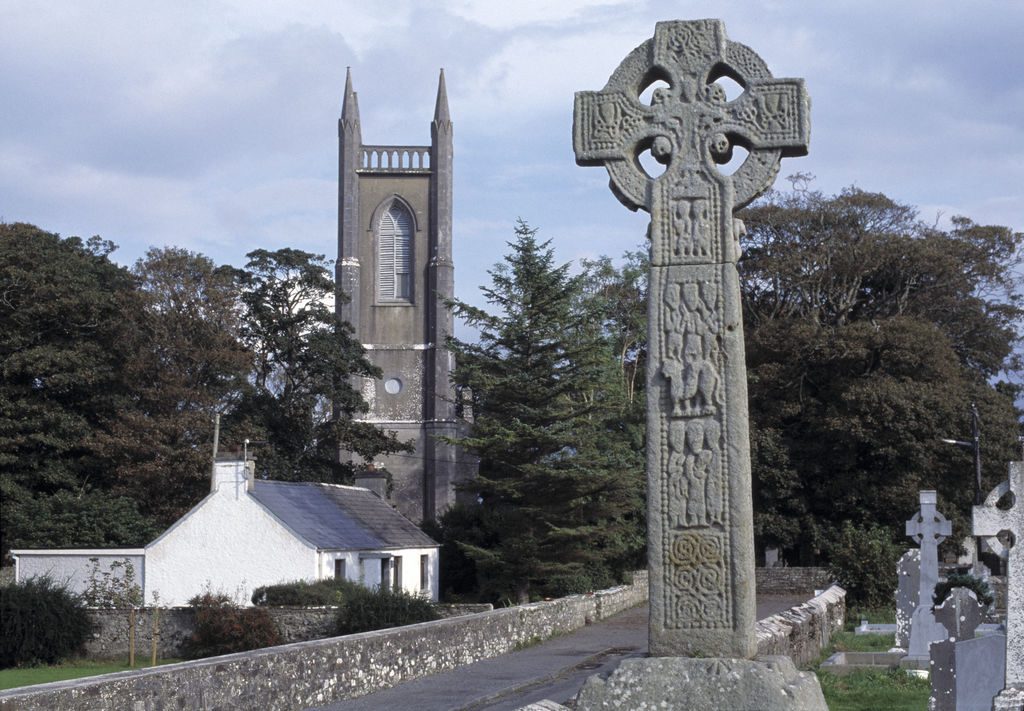 Day 11: Grand Central Hotel, Belfast, Northern Ireland
Take a guided walk along the city walls this morning before departing Derry. Make your way to the Giant's Causeway where to can take a stroll along the cliffs or get up close and personal with the rock formations. You may like to test your nerve on the Carrick-a-Rede rope bridge before continuing on to your accommodations in Belfast.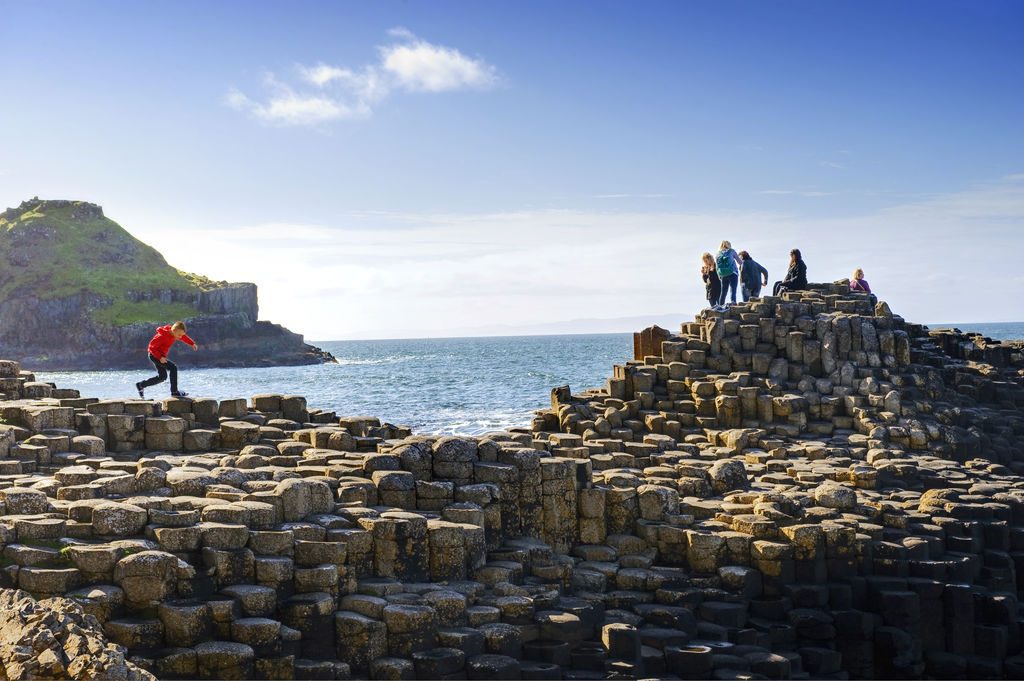 Day 12: Cabra Castle, Co. Cavan, Ireland
Spend some time this morning exploring Belfast, many of the attractions here relate to the Titanic as the Belfast dockyards are where the ship was built. Outside of town the Ulster Folk and Transport Museum is also worth a visit. In the afternoon travel south to your final accommodations – what better way to end your trip than with another castle stay?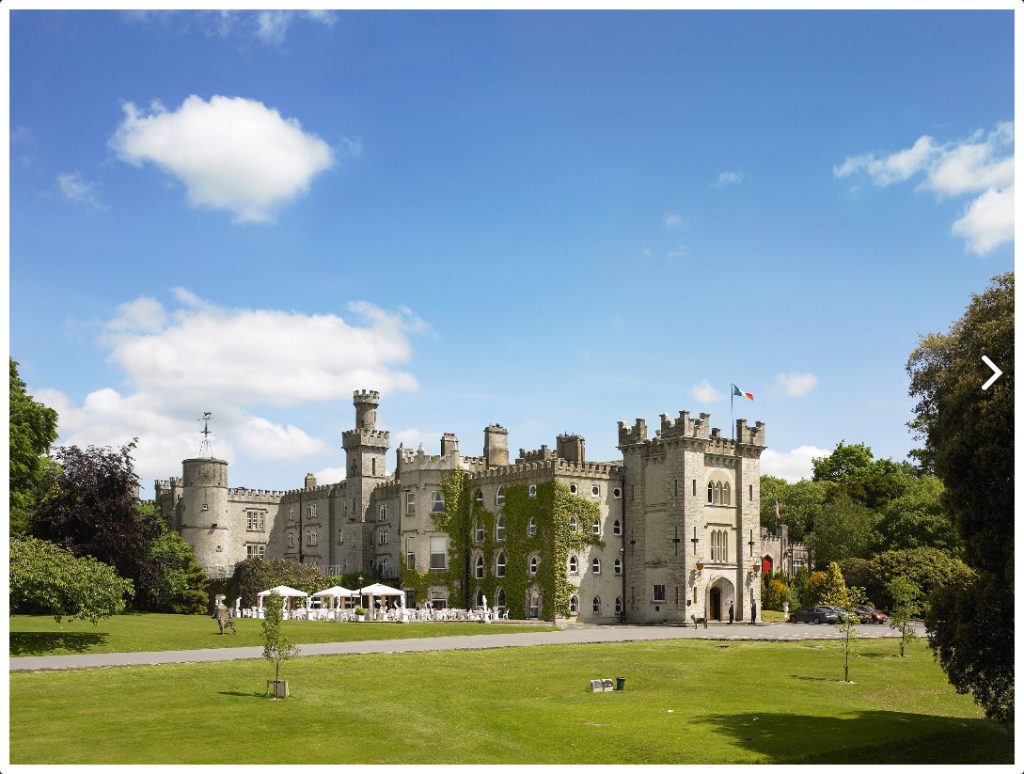 Day 13: Depart Ireland for Home
Allow plenty of time to return your car before making your way to the terminal for your flight home.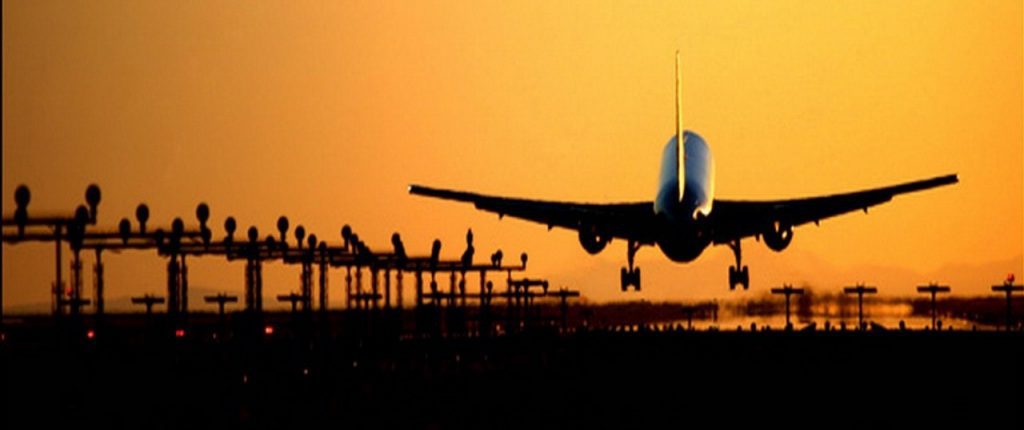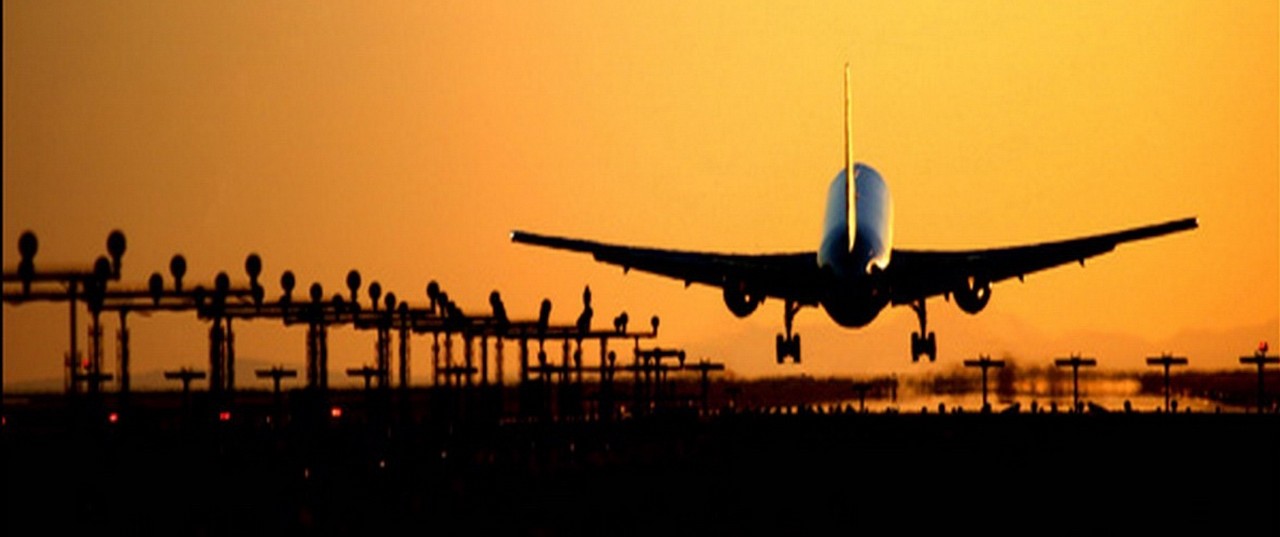 Experience the Joy of Self-Drive Tours
Experience the freedom of a self-drive vacation through Ireland with its picturesque landscape, bustling markets, and hidden gems. Enjoy the wind in your hair as you navigate winding roads at your own pace, discovering new vistas of rolling hills, sparkling lakes, and ancient ruins.
Take time to capture timeless photographs or follow an unfamiliar path, uncovering secret treasures. Whatever way you choose to explore, create unforgettable memories that will last a lifetime.
Discover Ireland's Hidden Gems
With over 10 years of experience organizing self-drive tours, we have crafted this unforgettable journey to Ireland. From the hustle and bustle of Dublin city life to stunning coastal views, you'll be captivated by each stop on your Irish vacation adventure. Explore the Emerald Isle with us; a unique tapestry of experiences awaits!
For an extraordinary self-drive tour that combines natural beauty with vibrant culture and history, look no further than our Ireland self-drive option. Our experienced team has handcrafted every detail for a truly unforgettable trip; from adventuring across The Ring Of Kerry to exploring Belfast's rich past, there is something here for everyone! Whether admiring dramatic cliffs or immersing yourself in local folklore stories along Connemara's lakes and mountains, discover enchanting adventures around every corner as you wander through some of Europe's most beautiful landscapes.
See how magic can come alive during this ultimate cultural escape into one country famed above all others. Welcome To Ireland!
The Sheenco Difference
At Sheenco Travel, we strive to deliver the perfect personalized getaway for each guest. Our self-drive vacations are tailored to your unique interests to offer a blend of attractions and hidden gems sure to bring your dreams alive. Enjoy an unforgettable journey through historic castles, coastal cliffs, and buzzing cities without worrying about extra planning. You're taken care of.
Tailored Itineraries
At Sheenco Travel, we believe your Ireland holiday should be as unique as you are. Our tailored self-drive packages can provide the perfect blend of exploration, culture, and relaxation to make your dream adventure come true. Whether it's discovering ancient history or experiencing spectacular nature sights, from exploring vibrant towns to meandering down winding roads, let us craft an itinerary that reflects who you truly are.
Luxury Accommodations
Experience true luxury with every aspect of your journey to Ireland and enjoy an unparalleled stay at our 4* and 5* properties. Whether you're after a boutique hotel nestled in historic towns or the regal grandeur of castle retreats, each night provides a unique chapter filled with comfort, elegance, and impeccable service to make your trip truly memorable. Let us take care of all the details so you can immerse yourself in this Irish adventure!
Seamless Exploration
Ready to hit the open road? With Sheenco Travel, explore Ireland at your own pace in a vehicle tailored to fit you and your driving preferences. Our self-drive vacation packages are designed for seamless navigation so that all you have to do is enjoy the journey. From manual transmissions to automatic convenience, choose from our wide range of options for an unforgettable experience on the Irish roads!
Local Insights
Discover Ireland in a unique and unforgettable way with Sheenco Travel. Our team of experienced local guides will unlock the secrets of this beautiful country, revealing hidden gems that cannot be found in any guidebook. Alongside stunning vistas, we'll help you uncover tranquil cafes unknown to tourists and authentic encounters away from crowds while providing unparalleled service and care for your journey!
Impeccable Support
Choose Sheenco Travel for your next journey and benefit from our dedicated customer service throughout the entire travel experience. Our team is available 24/7 to provide support and assistance at every step of your vacation, ensuring seamless transitions so that all you have to worry about is enjoying yourself! We go beyond creating itineraries; we craft one-of-a-kind adventures that will stay with you long after it's done.
A Legacy of Excellence
Sheenco Travel has provided luxury travel experiences in Ireland and the UK for over eight years. Founded by Isabella O'Connor and Genevieve Sheehan with a vision of creating personalized journeys that deliver exceptional service, our commitment continues despite economic challenges and global uncertainties. We remain dedicated to making your journey special, from historical sites to rugged landscapes. It's all part of the extraordinary experience you can expect when you book a vacation through us!
Our self-drive tours include your luxury accommodations with breakfast and car hire. All Sheenco tours are personalized to suit your specific needs so any additional items can be added to suit your own itinerary. You can also take advantage of our concierge service to help you organize any extras in the run up to your trip as well as 24 hour support during your tour.
Your Ireland Self-Drive Vacation Awaits
Discover the creativity and passion of Ireland with Sheenco Travel's self-drive vacations. Let our dedicated team show you some of the Emerald Isle's best-kept secrets, from ancient castles to vibrant cities, all while enjoying luxuries like carefully selected accommodations. We'll guide you on a grand adventure full of exploration, relaxation, and authenticity; an unforgettable journey awaits!