Ireland Chauffeur Driven Tours Customized for You
For your Ireland Chauffeur Driven Tour you will have a choice of luxury vehicles from S Class Mercedes, Sprinters and Vianos to luxury coaches for bigger groups. The chauffeurs are far more than just drivers – they are all certified Ireland guides with many years of experience of guiding in Ireland. They will be the making of your Ireland Chauffeur Driven Tour as they will have so much to contribute in the way of their specialist knowledge of Ireland and expertise on all things Irish. Some of them even sing!
You might like to blend your Ireland Chauffeur Driven Tour with additional possibilities such as our Scotland Chauffeur Driven Tours, Wales Chauffeur Driven Tours or our  England Chauffeur Driven Tours.
Expertly Crafted Irish Chauffeured Tours
Sheenco Travel offers an unparalleled service in chauffeur-driven tours of luxury castles and resorts throughout Ireland & UK. Delve deep into a world of incredible experiences that will leave memories that last forever; no other tour company can match our expertise in unlocking the mysteries contained within this beautiful region.
With years of professional marketing experience behind us, we guarantee supreme service levels while guiding you through some breathtaking locales that are masterfully curated by Isabella O'Connor & Genevieve Sheehan!
Let us take you on a mesmerizing journey across time as we explore hidden gems along stunning coastal routes, all from the comfortability and convenience afforded by top-of-the-line chauffeured vehicles provided exclusively at Sheenco Travel.
Sample Itinerary
Day 1:   Ballyfin, Co. Laois, Ireland
Arrive at Dublin Airport where your driver/guide will be waiting to meet you in arrivals. Or ask about our VIP welcome service with private lounge and express immigration services. With your driver/guide at the wheel you will be able to focus all your attention on those first sights and sounds of Ireland as you head for your hotel. Take this time to get to know your driver and more importantly share with him your hopes and dreams for your Ireland Vacation in the days ahead. Your first destination is the incredible Ballyfin Demesne where you can take some time to rest up and relax after your journey to Ireland.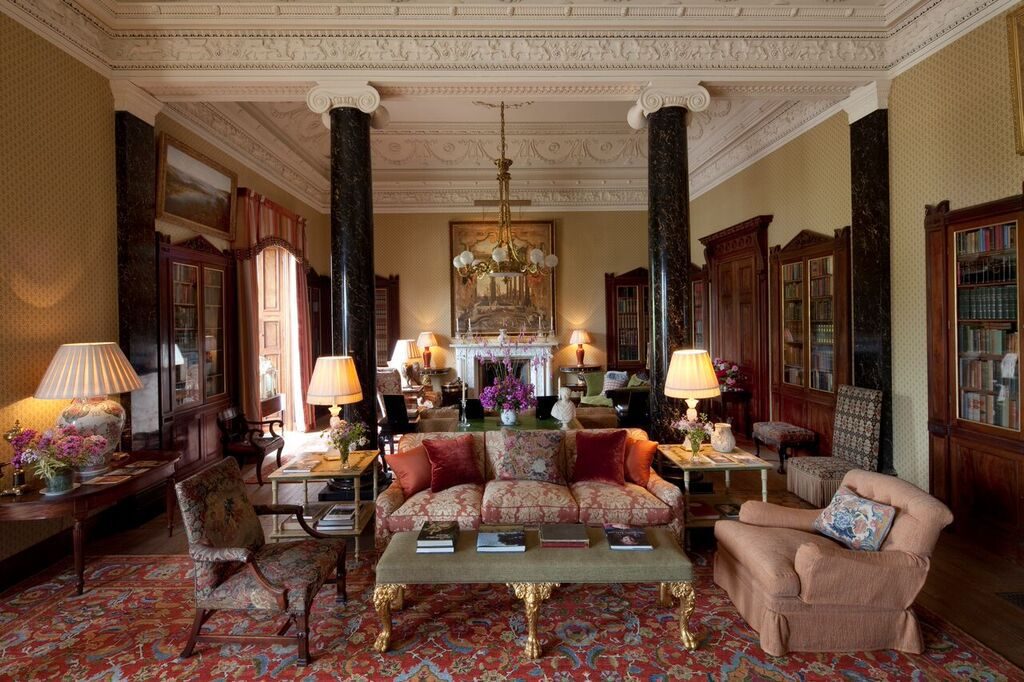 Day 2:  Cliff House Hotel, Co. Waterford, Ireland
After a leisurely start travel to Kilkenny and visit Kilkenny Castle before continuing on to Waterford. Spend some time exploring this Viking town – take a walking tour or visit the Medieval Museum and/or the Bishop's Place. You may also like to visit the Waterford Crystal Visitor Center before traveling out along the coast to your next 5* accommodations perched on a cliff overlooking the sea.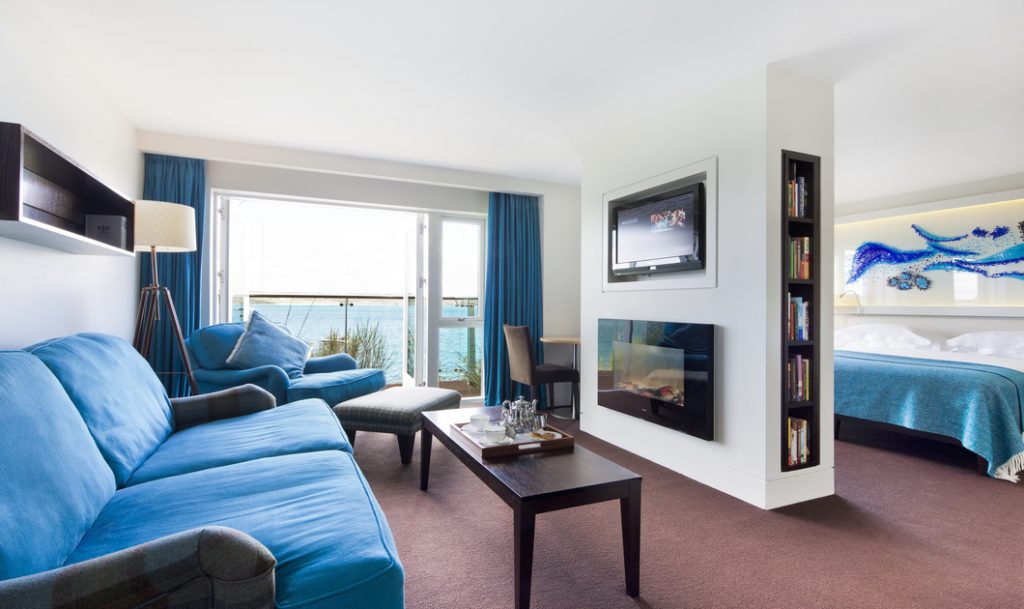 Day 3: Sheen Falls, Kenmare, Co. Kerry, Ireland
Leaving Ardmore behind, head to Cobh in Co. Cork – the last port of call for the Titanic.  At the Heritage Center here you will learn about the huge scale emigration from Ireland. Next stop is Blarney Castle. Kiss the famous Blarney stone at the top of this iconic Castle and don't forget to stroll through these gorgeous castle grounds. You might enjoy gift shopping at the Blarney Woolen Mills before traveling on to luxury Sheen Falls Hotel in Kenmare.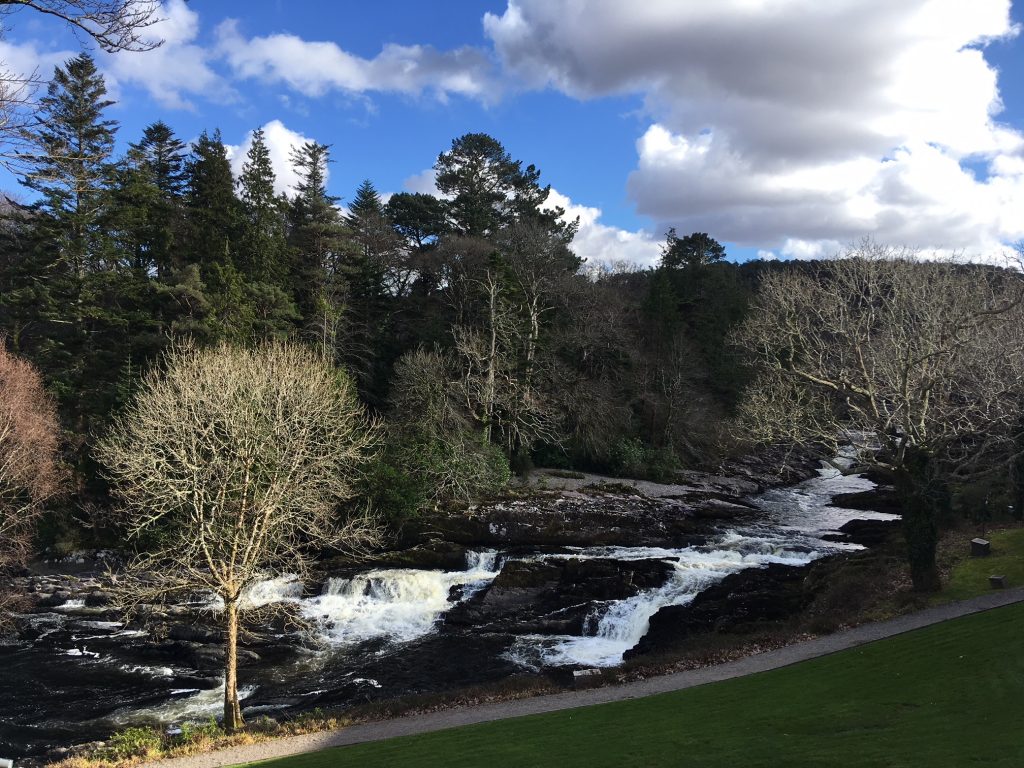 Day 4:   Sheen Falls, Kenmare, Co. Kerry, Ireland
Today enjoy the Ring of Kerry and with your private driver/guide negotiating these roads you can sit back and admire the inspirational Irish scenery around you. Stop whenever and wherever you wish to further absorb the spectacular views and take countless vacation pictures to share with everyone at home. This is Ireland at its Best! Spend the evening exploring the pretty town of Kenmare or simply relax in the luxurious surroundings of your 5* hotel.

Day 5:   Adare Manor, Co. Limerick, Ireland
Leave Kenmare and travel the short distance to Killarney. Visit 19th century Muckross House and Gardens and you can also stop at Muckross Farms and nearby Ross Castle. Take a ride in a jaunting car or a stroll through the stunning National Park. Continue on to Co. Clare, stopping briefly in Adare to admire the pretty thatched cottages that line the village streets. Check into your 5* Castle accommodations.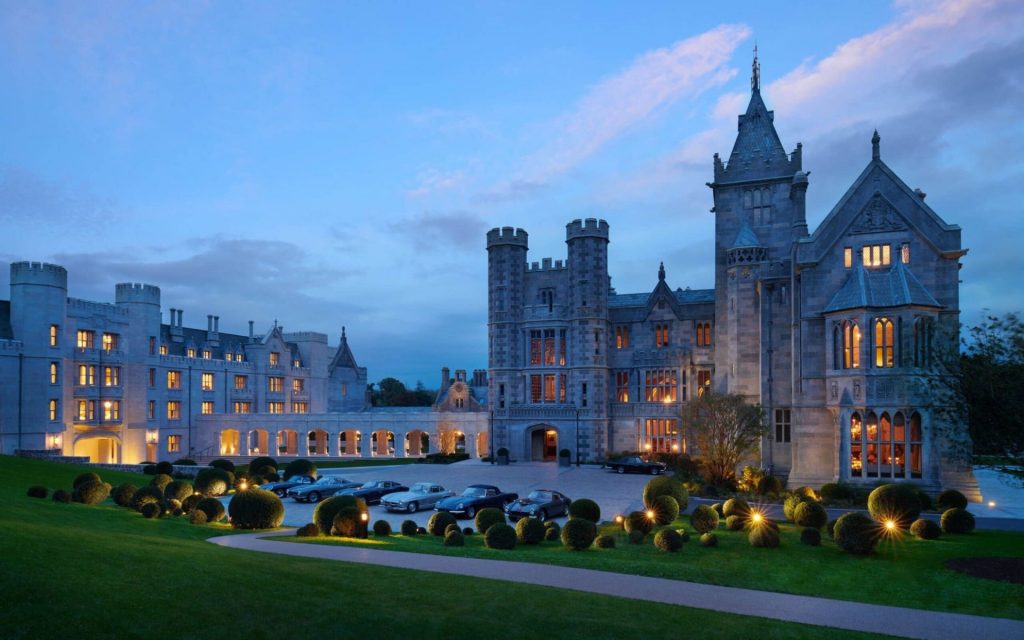 Day 6: Ashford Castle, Cong, Co. Mayo, Ireland
Get an early start today and make your first stop at Bunratty Castle and Folk Park. Continue on to the Cliffs of Moher, truly one of Irelands most spectacular attractions. Spend some time marveling at the massive cliffs  before driving through the Burren, stopping for a visit to the Aillwee Caves. Stop for lunch and shopping in Galway city before continuing on to Ashford Castle where you will enjoy a 2 night stay.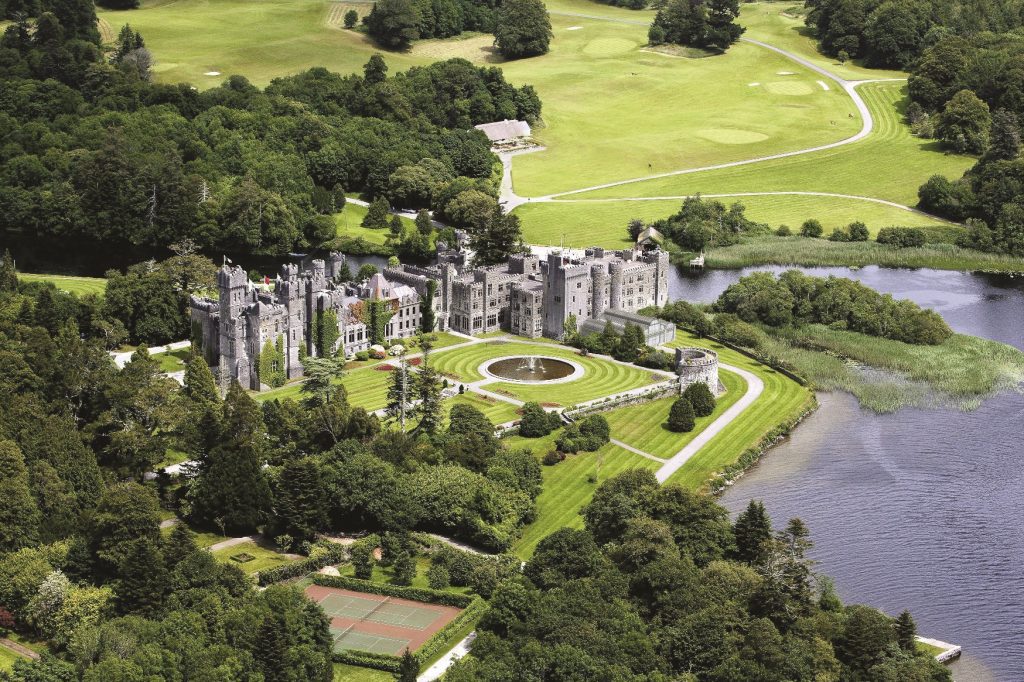 Day 7: Ashford Castle, Cong, Co. Mayo, Ireland
If you are up for another day of travel and touring you could make the trip to Rossaveal and catch the ferry to the Aran Islands. You could also go in the other direction and visit the little town of Westport at the foot of Croagh Patrick. Or you could just spend the day soaking up the beautiful surrounds of Ashford Castle, taking a cruise on the lake or a Hawk Walk through the grounds or enjoy the wonderful fishing available on the estate. Indulge in the 7 course dinner on offer in the fine dining restaurant at Ashford or take a stroll into the little village of Cong to meet the Irish locals over a pint.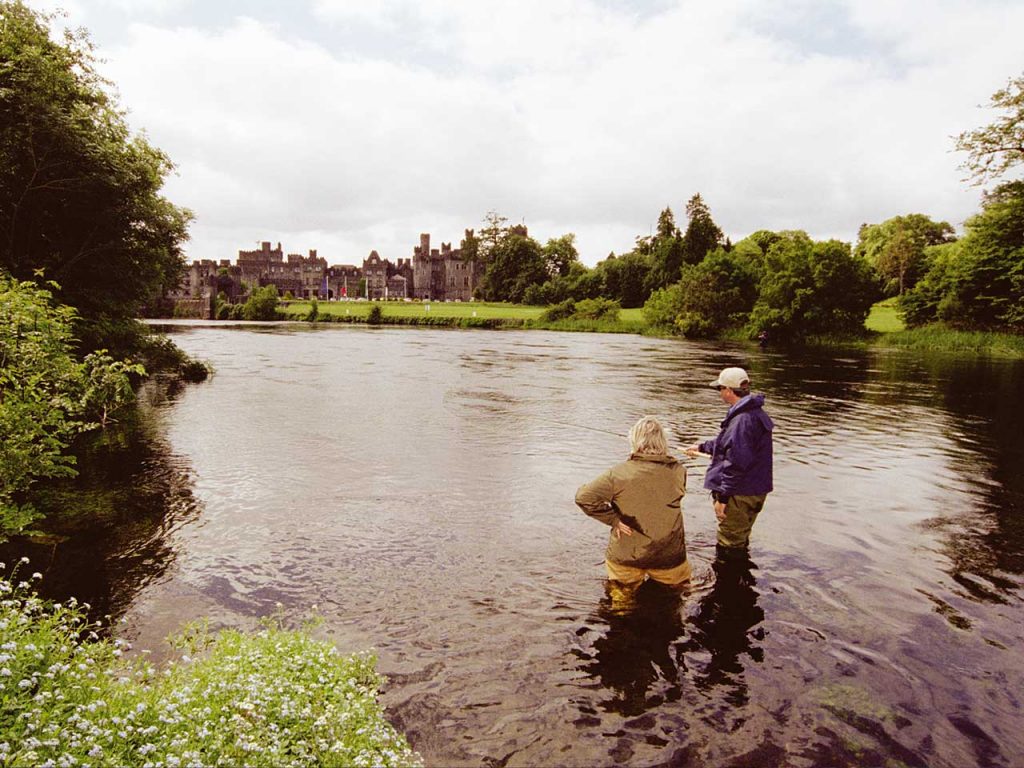 Day 8: Lough Eske Castle, Co. Donegal, Ireland
Bid a fond farewell to Ashford Castle and travel further North towards Donegal. Stop off in Strandhill in Co. Sligo where you can take a walk along the beach followed by a fabulous seaweed bath at the Voya seaweed baths located there. You may also like to stop off in Drumcliff to pay your respects at W.B. Yeats' final resting place. This evening will find you at another luxury castle situated on the shores of Lough Eske.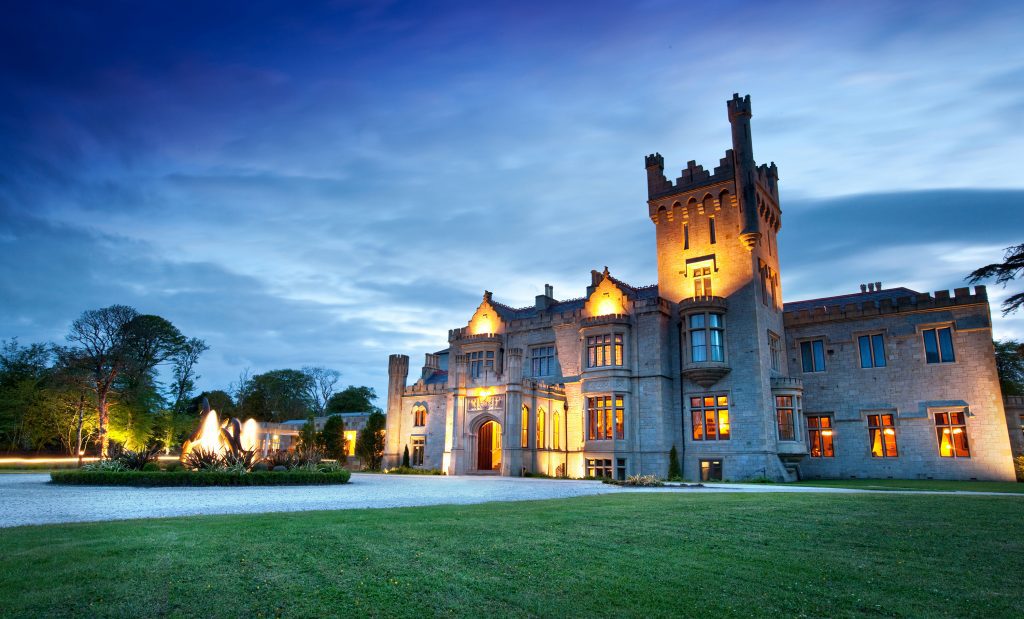 Day 9: Merchant Hotel, Belfast, Northern Ireland
Get an early start today and travel to the city of Derry/Londonderry. Take a walk along the city walls before continuing on to the Giant's Causeway. If time allows you may also like to stop for a tour and a taste at the Bushmills Distillery before making your way to your final destination in the heart of Belfast.

Day 10: Slieve Donard Hotel, Co. Down, Northern Ireland
Spend today exploring Belfast. Make sure and visit the Titanic Quarter where the infamous ship was built. Here you can visit Titanic Belfast – if you time it right you could even have Afternoon Tea in the function area which includes a replica of the well known staircase – ideal for photo ops! In the afternoon travel to the seaside town of Newcastle in Co. Down and your next 5* accommodations which look out over the Irish sea.

Day 11: The Merrion Hotel, Dublin, Ireland
This morning travel South back to Ireland's Capital city. Your driver/guide will give you a tour of the city before dropping you to your centrally located hotel. You are welcome to retain this service for the remainder of your vacation but we find most people prefer to explore the city at their own pace and have no further need of their driver/guide at this point.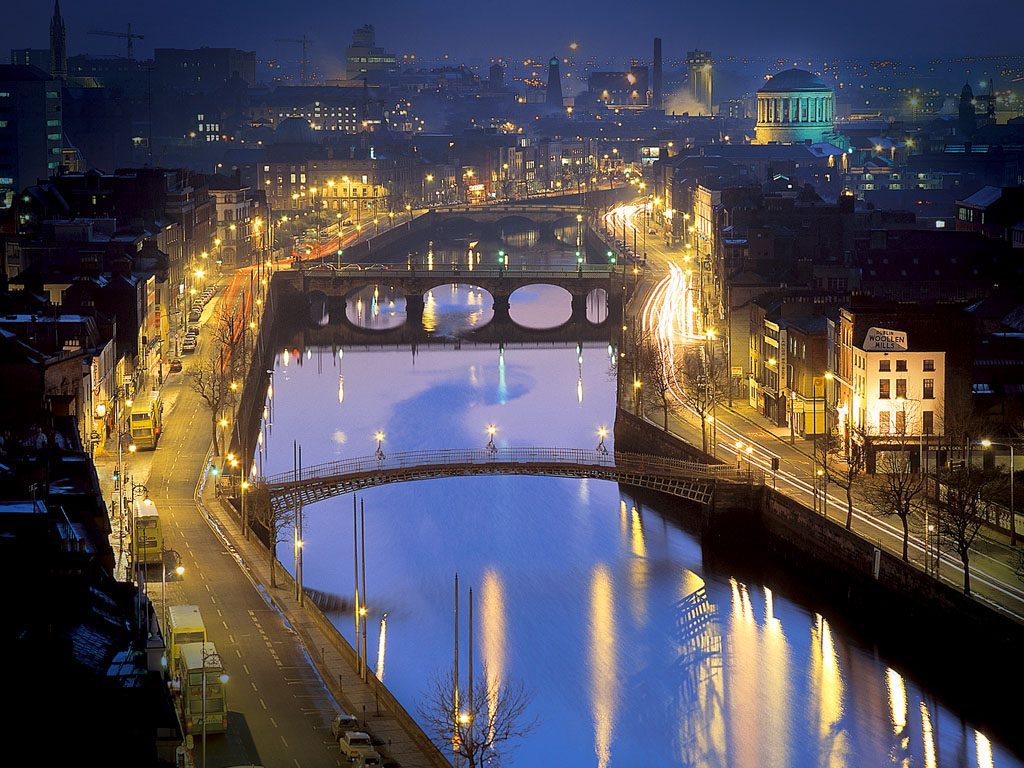 Day 12: The Merrion Hotel, Dublin, Ireland
Today explore Dublin at your leisure. Be sure to visit Trinity College and the Book of Kells. You may also like to visit the Guinness Brewery or see how Irish Whiskey is made at the Jameson Distillery. Jumping aboard a hop on/hop off bus tour is a great way to get around and tour Dublin at the same time or for the very adventurous try a Viking Splash Tour. How about a visit to Temple Bar where you will find many choices for an evening's entertainment –  one is Gogarty's pub where you will enjoy live traditional Irish music from early afternoon to early morning!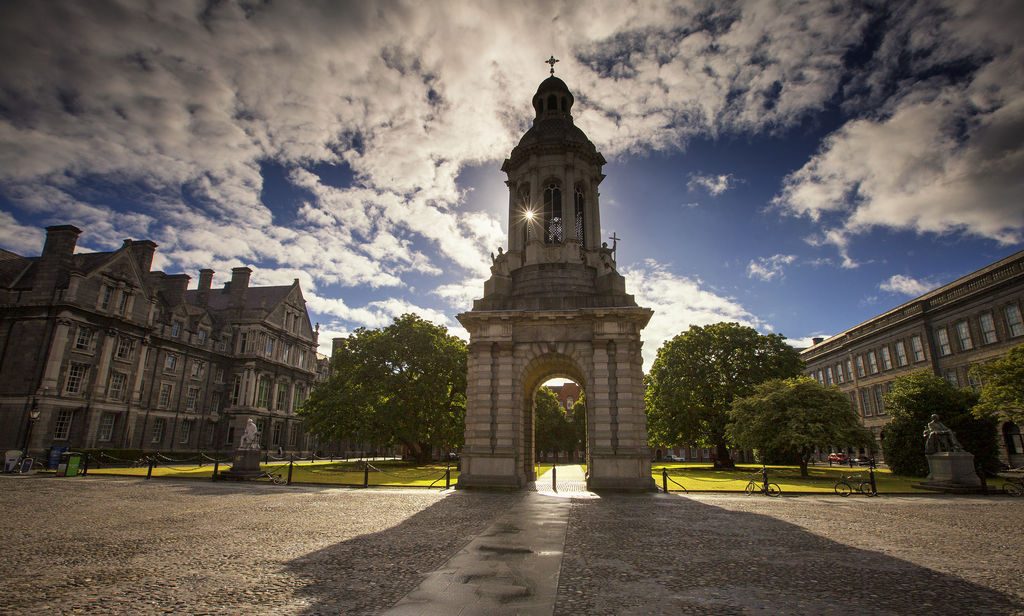 Day 13: Depart Ireland for Home
If your driver/guide is still with you they will take you to the airport in plenty of time for your flight. Alternatively we will arrange a private transfer to take you to Dublin airport.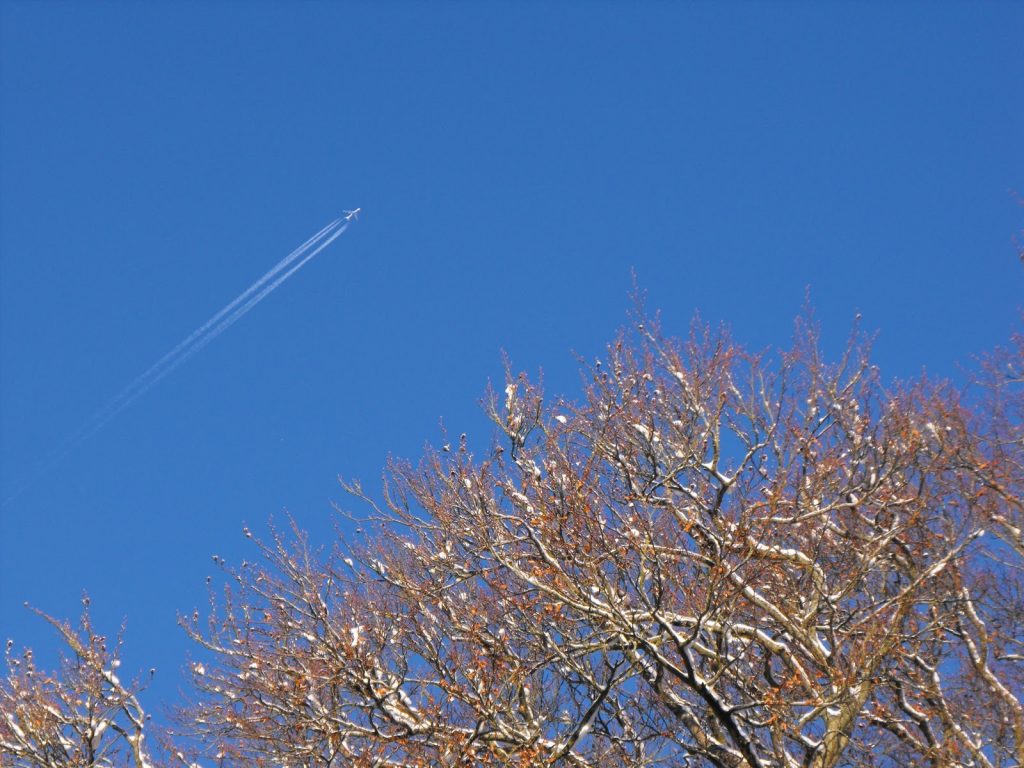 Professional Ireland Tours with Chauffeur Service
Discover Ireland's arresting beauty with our exclusive chauffeur-driven tours. Feel captivated by majestic landscapes at every turn as you explore this stunning country with an experienced driver/guide well-versed in its history, culture & heritage guiding you along the way.
Enjoy sumptuous local delicacies while immersing yourself in traditional Irish customs; we guarantee a getaway like no other! Give us a call today for unforgettable memories filled with amazing sites and rich experiences on your next vacation.
A Symphony of Luxury and Knowledge
Experience the best of Irish culture in comfort and style on our chauffeured tours. Our expert guides will take you through impressive landscapes, picturesque towns, and ancient castles as they share their vast knowledge about this beautiful country's history and cultural secrets!
Step into luxury while discovering the serene beauty that awaits at every corner when traveling around Ireland. Book us now for a truly unforgettable experience!
The Art of Customization
Experience a bespoke journey through Ireland's stunning landscapes and vibrant culture with Sheenco Travel's chauffeur-driven tours. Our professional guides are dedicated to designing unique itineraries tailored specifically to you. From roaming along rugged coasts, discovering small villages or exploring Dublin city life, we create an unforgettable tour that exceeds your expectations. Discover something special in Ireland today!
Luxury on Four Wheels
Choose Sheenco Travel for your luxurious transportation while exploring the Emerald Isle. Our expert drivers ensure a hassle-free journey, and our top-class vehicles provide an ideal cocoon of serene comfort to make each destination even more special. Experience the beauty of Ireland, from Mercedes S Class luxury cars up to spacious Vianos or coaches. With us, you'll have it all!
The Sheenco Difference
At Sheenco Travel, we provide a comprehensive Ireland Chauffeur Tour package for those who desire an unforgettable journey with professional and caring service. Our highly trained guides are well-versed in Irish history and culture; they'll take great care of your needs while providing expert advice on all aspects of your travel – from the choicest tourist attractions to delicious local cuisine. Additionally, you can rest assured that each car is always at its optimum performance level.
Legacy of Luxury and Expertise
Sheenco Travel has provided quality chauffeur services for luxury travelers for over eight years. Our experienced team of tour drivers guides guests to the most beautiful and exciting destinations in style and comfort. With unique insight into local culture, we create tailored experiences that bring out hidden gems beyond the tourist-beaten path, all while ensuring a safe journey with complete discretion from beginning to end!
Unparalleled Service
At Sheenco Travel, we are committed to providing an unmatched travel experience that exceeds expectations. From the moment you reach our team until your return home, every detail of your vacation is taken care of with meticulous planning and execution by us. Our professionals provide a stress-free journey for all and strive beyond what's expected to deliver unforgettable memories!
Tailored Experiences
Discover the Ireland of your dreams with our chauffeur-driven Tours. With fully customizable itineraries designed to meet all your needs, you can explore this incredible country in luxury and style. Our expert team will take care of everything from start to finish so that you get the best out of every journey with us!
Expert Chauffeur Guides
Experience Ireland like never before with our certified chauffeur guides. Our knowledgeable experts provide an immersive journey loaded with stories and insights about Irish culture and history that you won't find in any guidebook. Let them connect you to the heart of this majestic country!
Curated Accommodations
Discover luxurious escapes from castles to boutique hotels in Ireland's most iconic destinations. Our team of experts is committed to providing exceptional experiences at 4* & 5* properties for all guests, ensuring unforgettable moments with unrivaled comfort and indulgence throughout your journey!
All chauffeur driven tours include every accommodation, daily breakfasts and luxury vehicle with a private driver/guide. Each Sheenco tour is customized to suit your specific needs so any extras can be added on to suit your trip. Take advantage also of our concierge service to enhance your vacation as well as 24 hour support while you are traveling.
Book Your Tour Today!
Experience a once in a lifetime journey with Sheenco Travel. Our chauffeur-driven tour is an indulgence of luxury, culture and exploration not to be missed! With our expert drivers at your service, each mile will become its own unique story. Enjoy the comfort of luxurious vehicles as you unlock the doors to enchanting memories that await during this magical experience.