Conferences in Wales Customized for You
Let us take care of all the arrangements for your next conference in Wales. We will liaise with your chosen Welsh venue to ensure all your needs are met and ensure accommodation is available for all delegates and handle block bookings and negotiating special conference rates with local hotels. We will also look after your VIP attendees and speakers and ensure they receive a wonderful Welsh welcome and exclusive VIP treatment for the duration of their stay.
Cardiff International Arena, Cardiff, Wales
The the Cardiff International Arena is Cardiff's largest purpose-built exhibition facility. It features over 5,000 sqm of fully integrated event space  and can offer adaptable designs for 500-4994 attendants or 350-1300 for banqueting. You can also utilize the Acoustic Drape allowing you to hold dual exhibition and conference events within the Main Arena. There are also an additional 31 function rooms which include a range of Executive Boardrooms and Suites perfect for breakout sessions and/or VIP Green Rooms.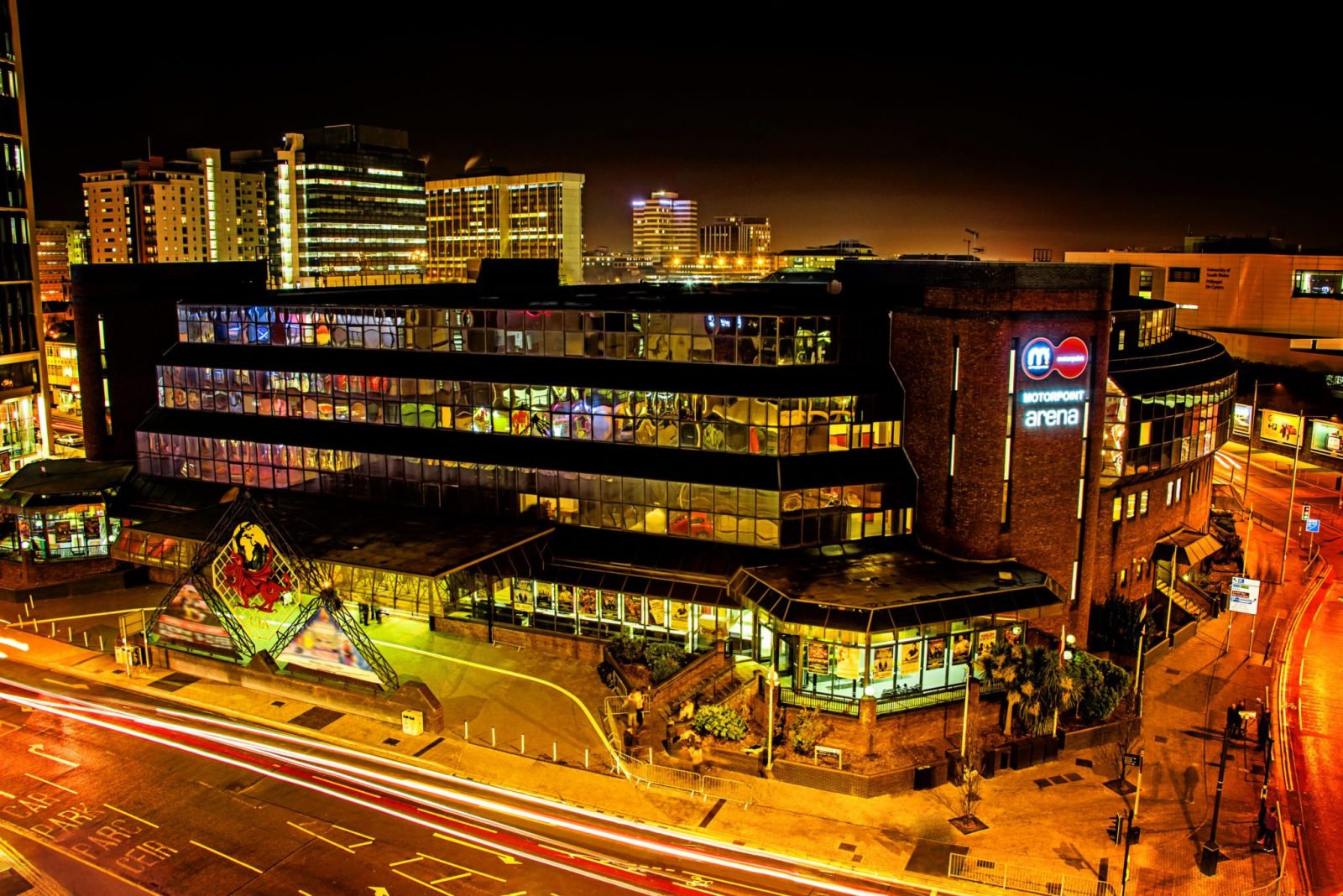 Vale Resort,
Hensol

, Wales

With a wide range of venues within one spectacular resort the Vale Resort really has it all! Their largest space is the Castle Suite which can accommodate up to 700 or 500 for a sit down dinner. Or for something very unique why not hold your next conference in the Grade 1 listed Hensol Castle located on the resort which has space for up to 300 delegates. In addition to these two larger venues there are 9 further event spaces ranging from the intimate boardroom for up to 16 delegates to the Trecastle Suite which can hold up to 280. When work is over the Vale Resort gives plenty of options for play with a 650-acre private estate, health club, spa and two championship golf courses. There are also 143 bedrooms for those wishing to stay at the resort.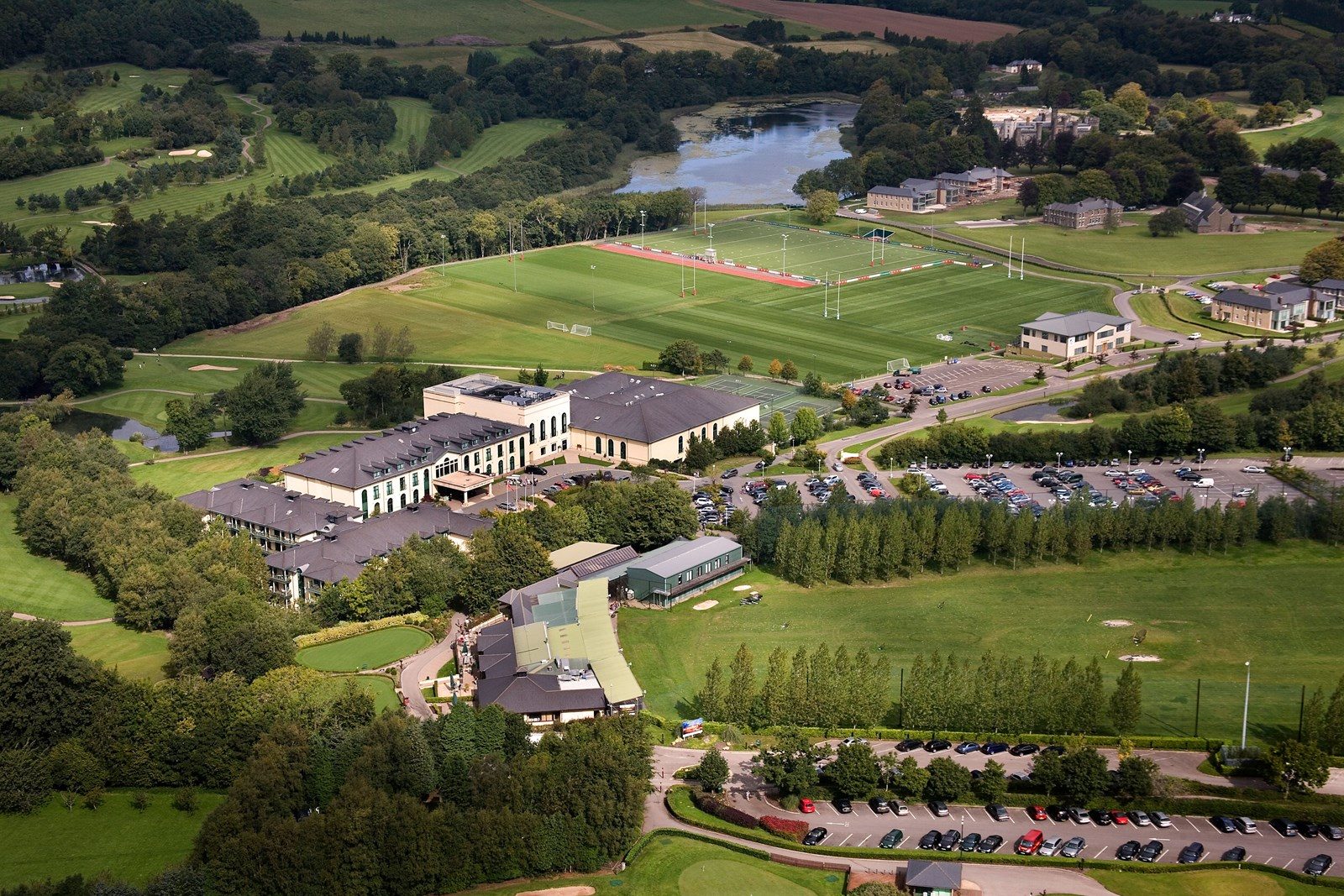 Venue Cymru,
Llandudno

, Wales

Venue Cymru offers 7000sqm of top quality, purpose built, conference and exhibition facilities for anything from 5 to 5000 delegates. The Arena is their largest space with 1550sqm of floor space accommodating up to 1350 delegates or 1000 for a sit down dinner. The Auditorium is a fully equipped theater seating up to 1450 while The Hall can seat up to 800 theater style using configurable tiered seating or 400 for dinner. Venue Cymru also has three additional spaces which can accommodate up to 250 delegates in each and four smaller rooms that hold up to 40. The Atrium also provides a stylish location for registration or a pre-dinner drinks reception.
Wales Millennium Center, Cardiff, Wales
The Wales Millennium Center is a fascinating building in it's own right with it's exterior comprised of 4,500 tonnes of steel, clad in 2,000 tonnes of recycled Welsh slate. The inscription on the front of the building was composed by composed by Gwyneth Lewis, the former National Poet of Wales. Offering a range of spaces within it's unique walls from The Donald Gordon Theatre which can seat up to 550 guests for a gala dinner to the rehearsal spaces which can accommodate up to 200. These two areas can be combined to offer a total floor space of 1200sqm. The Glanfa Foyer is also on offer – this light and airy space is another former location of Doctor Who! Other spaces available include the Ffresh restaurant and Foyer bar areas as well as six additional meeting rooms of various sizes accommodating anything from 12 to 130.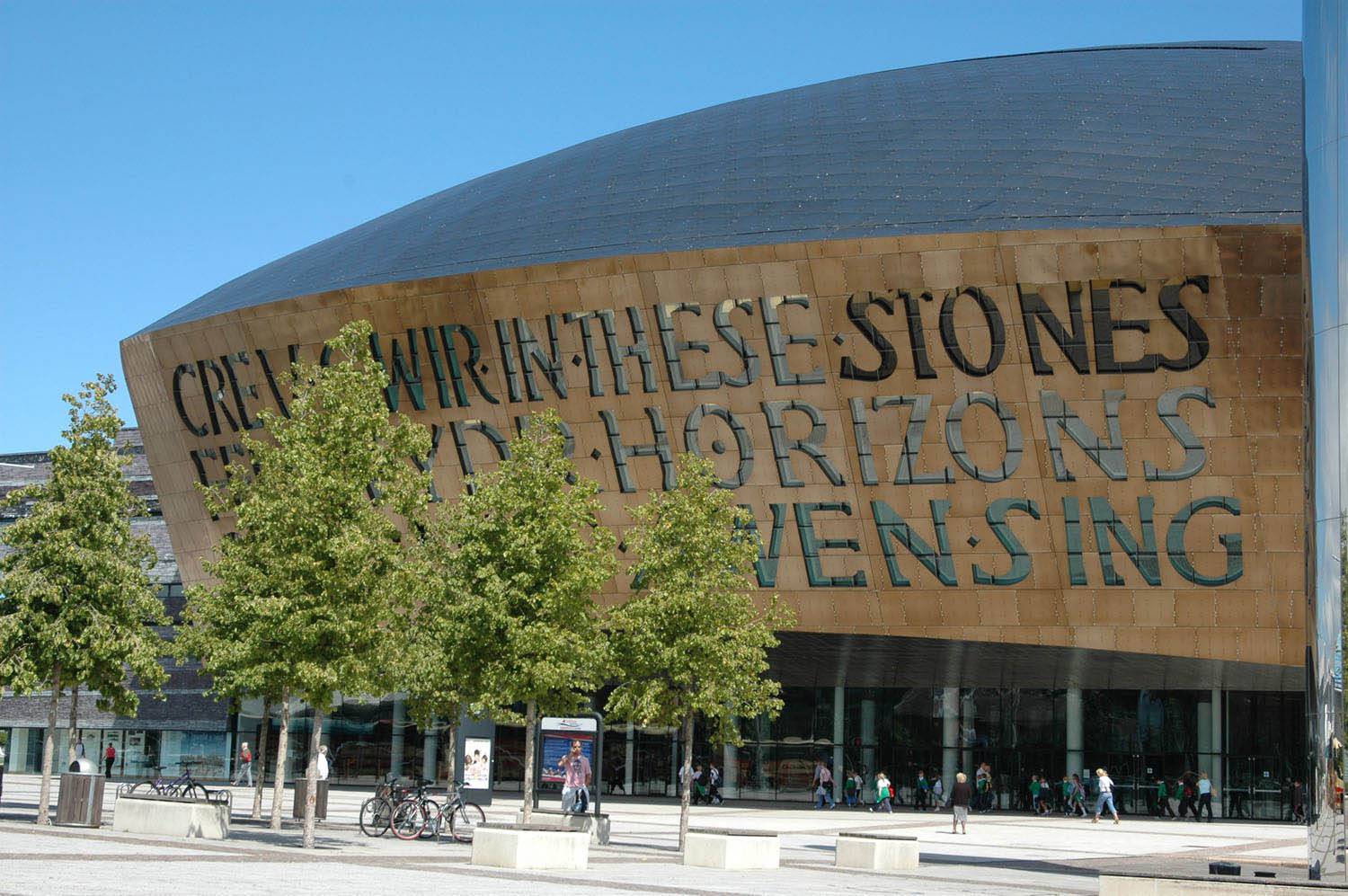 Allow Sheenco Travel to organize your next Conference in Wales. We assist you to choose the ideal Welsh venue where your conference will run smoothly and all attendees will savour the experience from start to finish. Each convention is organized around your individual requirements and we have many Welsh locations available to perfectly fit your business needs. Contact us now to plan your next Conference in Wales.