Meetings in Ireland Customized for You
We have a wide range of venues for your Meeting in Ireland, from intimate suites for private one to one meetings to larger spaces for bringing together the full board. The following are just a few of our favorites but get in touch today with your requirements and our team will be happy to help you find the perfect solution for you.
Dublin Airport, Dublin, Ireland
For the ultimate in convenience you don't even have to leave the airport. Dublin Airport offer a Platinum Service with a private car picking you up from the steps of your plane and bringing you direct to a private terminal. Here you can relax in a private lounge or head straight to one of their private meeting rooms to take care of business while your luggage is collected. Immigration is also taken care of quickly and efficiently within this space.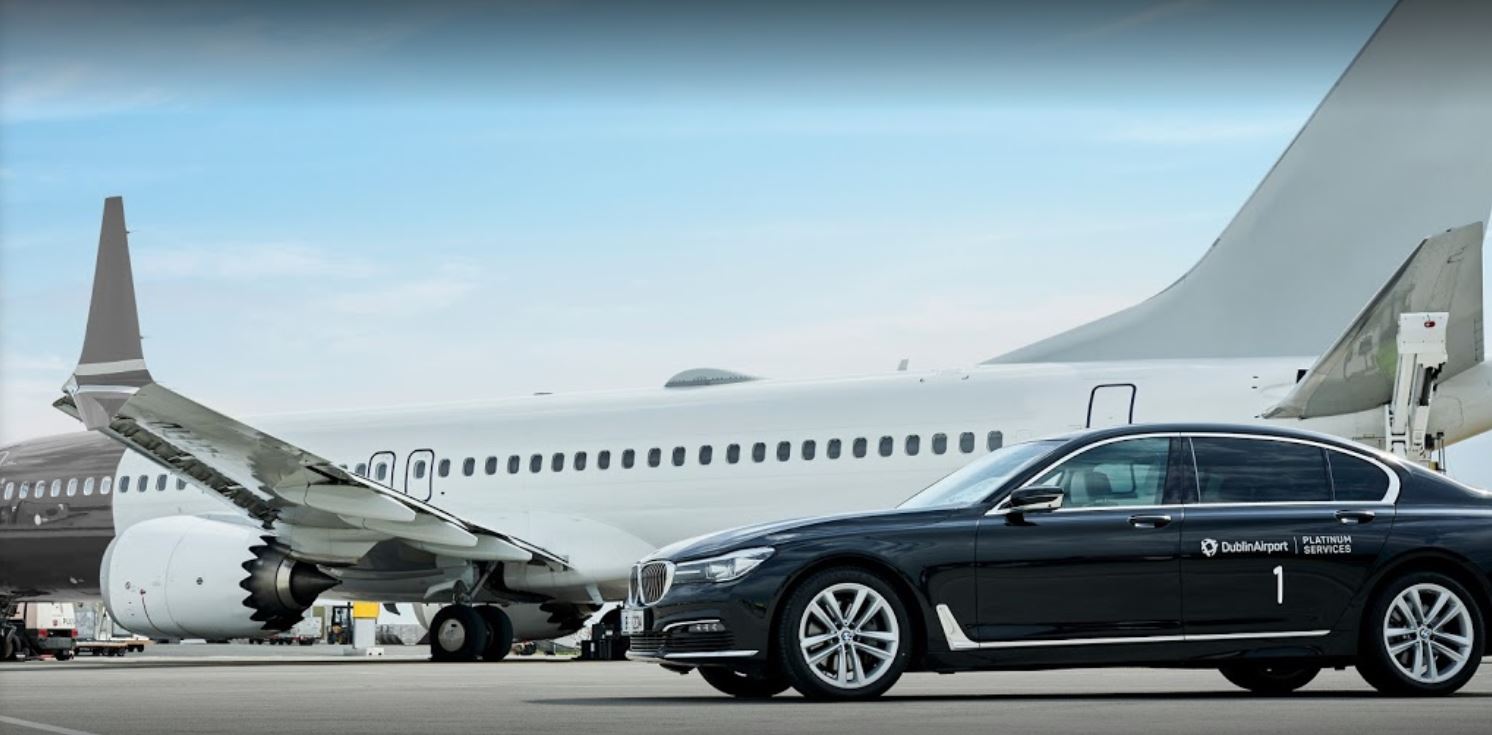 GPO, O'Connell Street, Dublin, Ireland
For a historic setting look no further than the GPO in the center of Dublin City Center. If the walls of this building could talk what stories they could tell having witnessed two centuries of history. It is most famous for being the headquarters of the 1916 rising which ultimately led to Ireland becoming the Republic it is today. The GPO offers two lovely meeting spaces, catering for up to 24 boardroom style. The first is the Witness Gallery which is a high ceiling room with large Georgian windows overlooking O'Connell Street. The second is the Commemoration Gallery which overlooks the courtyard which is an oasis of calm within the hustle and bustle of Dublin city center.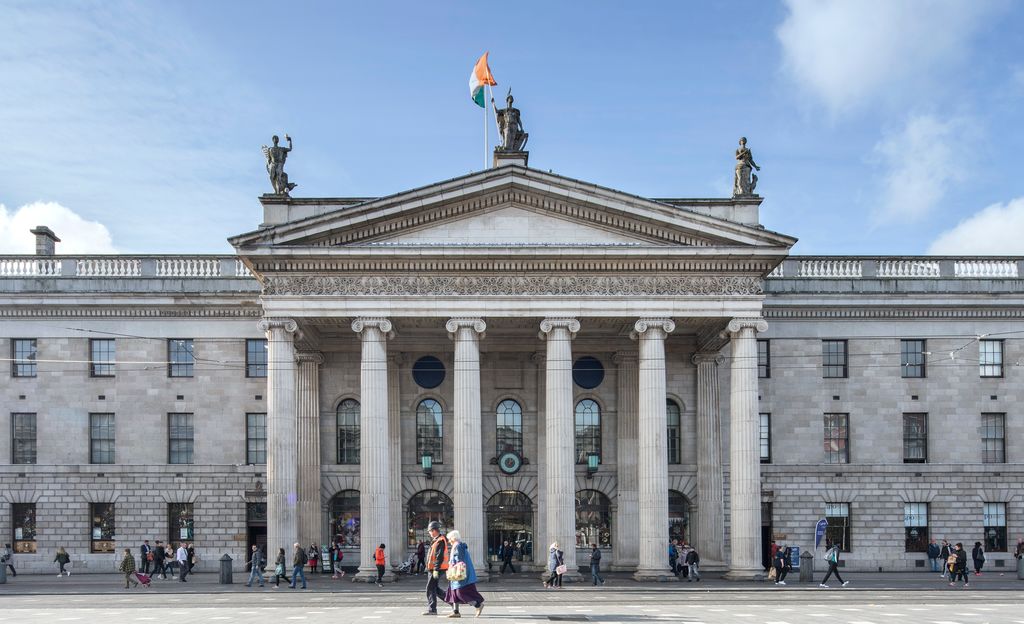 Teeling Distillery, Dublin, Ireland
Where better to mix business with pleasure than at a distillery? Enjoy a guided tour and whiskey tasting before (or maybe after would be better) your meeting or seal the deal with a bottle of Teeling's finest. The Alchemy room (shown below) is a unique space which can accommodate up to 50 delegates for dinner or a meeting while the entire venue may be hired for larger scale gala events.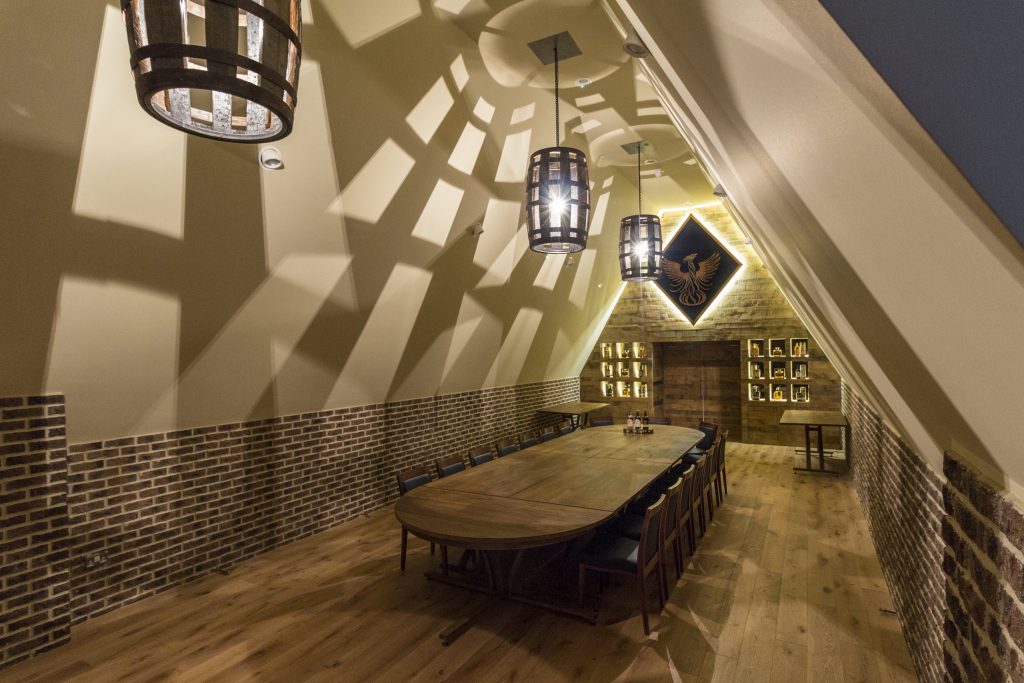 Westport House, Co. Mayo, Ireland
Getting away from Dublin and over to the West Coast of Ireland and the unique venue that is Westport House. While many unique locations offer you a modern space nearby to do business, here at Westport House the spaces available are the very rooms of the house itself, such as the dining room (pictured below). For larger groups the Long Gallery offers another such space. This would also be a great location for some team building as the estate offers numerous adventure activities and accommodation is readily available in the nearby town of Westport.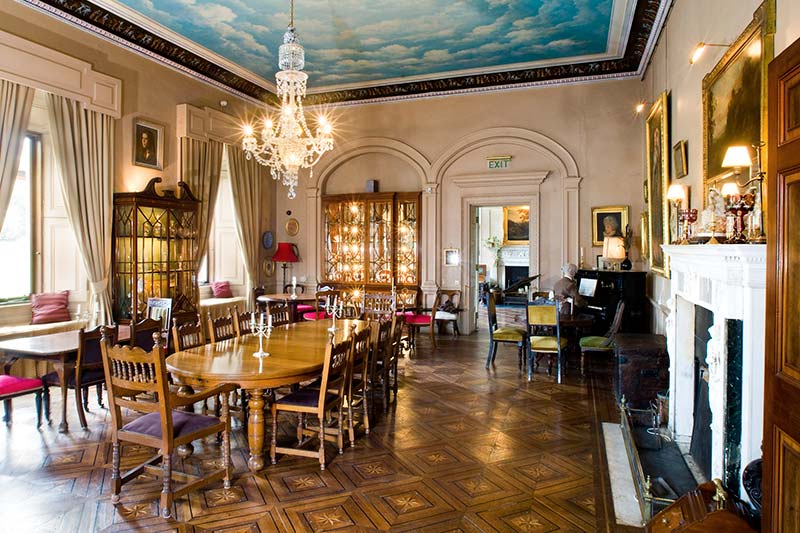 We will organize your Meeting in Ireland customizing it to suit your specific needs. As we have numerous venues and accommodations you are certain to find the perfect fit for your business needs. Get in touch now to plan your next Meeting in Ireland.